UNES Jobs
Jobs in Kenya » Jobs Kenya » Kenyan Jobs » Latest Jobs in Kenya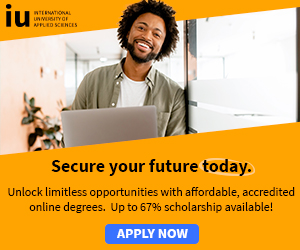 Country » Kenya
Senior Projects Officer
Ref: UNES/SPO/CONS/8/13
One Position
Job Summary
The person will be Responsible for Coordinating all Activities relating to Consultancy Projects and Short Courses / Training Programs.
He/She will Supervise the assigned Project Officers executing their duties and ensuring Customer Satisfaction.
Job Description
Preparing and Submitting EOI, RFP, RFQ and Concept papers.
Liaise with Project Stakeholders on ongoing basis.
Coordinating all Contracted Training Programs and Conducting Training Analysis.
Producing Monthly Project Status Reports
Management of Client Relationships.

Job Specification
Possess a Bachelors Degree in a relevant field
At least three year hands on experience in Consultancy assignments
Proven track record of proposal writing/research
Ability to develop and manage Financial Budgets and Work Plans
Familiarity with Government and Development Partners Proposal guidelines.
Extensive Computer and Analytical Skills.
Possess Good Communication and Interpersonal

Applicants interested in the above position should submit the following:
Cover letter detailing why you want to be considered for the position, as well as current and expected gross salary.
Detailed CV including at minimum:
Biographical data including:
Full names, current mailing address, current telephone contacts, email address
Employment history to date. Ensure that specific start and end dates are included.
Educational history to date, clearly detailing the program, certificate obtained, and completion date.
Names of 3 referees.Copies of ALL academic and professional certificates and testimonials.
Completed Personal Data Form (attached).
Indicate the Job Reference Number of the Envelope.

Submit 5 copies of all the documents required; Applications, detailed current CV highlighting qualifications and experience, Academic and professional certificates.

All applications to reach the undersigned

Head Human Resources Administration Services,
UNES Limited
P.O. Box 68241-00200
Nairobi


Only shortlisted applicants shall be contacted.

UNES is an equal opportunity employer

For more information and application, see: UNES Jobs

For more: Jobs in Kenya » Jobs Kenya » Kenyan Jobs » Latest Jobs in Kenya

List of NGO Jobs, International Jobs, development jobs and other Job Opportunities, international development jobs, local jobs vacancies & jobs opportunities; opportunity jobs.