Travel Grants for Workshop on Elections & Democracy
Grants for Africa » Travel Grants for African Students » Grants to Study in Africa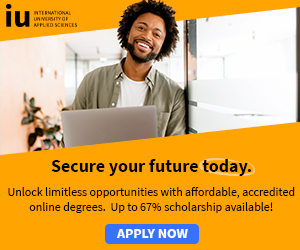 Travel Grants for Workshop on Elections & Democracy
The American Political Science Association (APSA) and the Institute for African Studies at the University of Ghana, Legon are pleased to announce a call for applications from individuals who would like to participate in a June 21-July 10 "Workshop on Elections and Democracy: Exchanging African and Comparative Perspectives."
The Workshop will be held at the facilities of the Institute for African Studies in Accra, Ghana.
The organizers will cover all the costs of participation (travel, lodging, meals, daily stipend, materials) for up to 23 qualified applicants (20 African, 3 U.S.).
The working language of the workshop is English. Professional fluency in English is absolutely required.
Participants
The workshop is targeted principally at university and college faculty in the social sciences residing in Africa, who have completed their Ph.D. and are in the early stages of their academic career.
Up to three U.S. advanced Ph.D. students will also be accepted.
All Workshop Fellows must be engaged actively in an empirical research project in political science or an area of inquiry related to politics.
Fellows should be working on a manuscript, paper, book chapter, or article that can be developed during the workshop into an eventual article-length publication.
For more information and application visit: Travel Grants for Workshop on Elections & Democracy
More:
Grants for Africa » Travel Grants for African Students » Grants to Study in Africa