Training on Human Rights Mechanisms Scholarship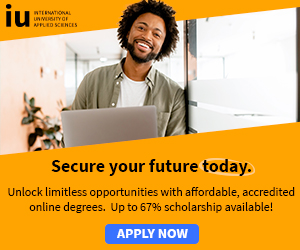 Training for Civil Society Actors in Africa » African human rights NGOs Scholarships
The African Centre for Democracy and Human Rights Studies (ACDHRS)and the Office of the High Commissioner for Human Rights (OHCHR) will organise a training programme on international and regional human rights mechanism.
The main objective of the training programme is to build the capacity of representatives of African human rights NGOs with knowledge and skills to effectively use the African human rights and international system in their work towards human rights promotion and protection on the continent.
At the end of the training course, participants would also participate in the NGOs Forum (Forum on the Participation of NGOs in the Ordinary Session of the African Commission on Human and Peoples' Rights) as well as the public sessions of the African Commission.
This is to enable participants gain first hand knowledge in the practical and theoretical application of the one of the most important regional human rights mechanism, i.e. the African Commission and at the same time provide the platform to practice their newly gained skills.
In addition, the training programme is designed to enable participants to acquire in-depth understanding of the interaction and complementarities of the regional and international human rights systems.
Eligibility:
Interested applicants must meet the following selection requirements:
Aged between 25 and 40 years.
Must submit abridged curriculum vitae (maximum one page).
Must be fluent in either English and or French.
Must occupy position relevant to training as well as demonstrate ability to related training benefits to work.
Must have been actively involved in the last three years in human rights work in the continent either in as part of a movement, Non Governmental sector or in a national human rights institution.
Must prepare and submit prior to arrival for the course a report on the human rights situation in their respective countries (maximum 5 pages).
Letter of support signed by Head of organisation/institution or designated representative expressing commitment to the implementation of a work plan.
Written commitment to participate in the NGOs Forum as well as public sessions of the African Commission confirmed by the responsible official authorizing such delegation.
Participant would be required to identify an area of work that puts into practice knowledge/skill gained during the training programme and MUST develop and submit a written project proposal not more than five pages long.
Qualified women are highly encouraged to apply.

Both the ACDHRS and OHCHR would raise funds for the organisation of the event and would therefore be able to offer partial scholarship to qualified applicants.

A certificate of attendance would be awarded to participants at the end of the training programme.

Application Deadline; 15th August.

For More Information and Application, Please Visit;Training on Human Rights Mechanisms Scholarship Website

More: Women Scholarships » Scholarships for International Students » Education Fellowships