The Walt Disney Company Foundation Scholarship
Undergraduate Scholarships » Academic Scholarships » International Scholarships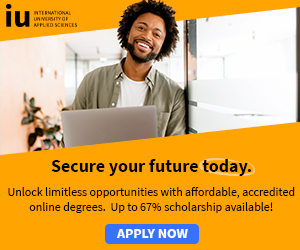 A full-tuition only scholarship award that may be renewed annually for up to four years of study leading to a bachelor's degree in either business administration or the fine arts at a college or university of the winner's choosing.
The scholarship is sponsored by The Walt Disney Company Foundation.
Annual renewal is subject to the winner submitting required paperwork to the Foundation and maintaining academic standards satisfactory to the institution.
One award is given annually.
Four-year, full-tuition only scholarship to a university or college of the student's choice, plus $200 cash per year for incidental fees.
Renewal contingent upon maintaining grades satisfactory to the institution.
Special Requirements:
A high school senior, graduating before June.
Excellent academic and extra-curricular credentials. Because this is a very generous scholarship, the competition is rigorous.
Only exceptional students should be encouraged to apply.

February for scholarship starting September of the same year.

Eligible Countries: Angola, Botswana, Congo, Gambia, Kenya, Mali, Namibia, Nigeria, South Africa, Tanzania, Zambia, Zimbabwe
Walt Disney Foundation has discontinued this award.
For more, see; Undergraduate Scholarships » Academic Scholarships » International Scholarships