The University of Western Australia scholarships

University Scholarships » Research Scholarships » Graduate Scholarships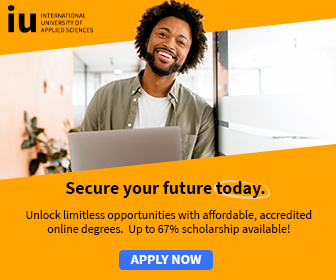 The University of Western Australia scholarships: Applications are invited from suitably qualified international students for scholarships to undertake the degree of Master by Research or Doctor of Philosophy at The University of Western Australia.
The purpose of the IPRS and the UWA SIRF scheme is to attract top quality international postgraduate students to areas in which the University has specialised research strengths and to support Australia's research effort.
Successful applicants can expect to become members of a research team working under the direction of senior researchers and in an area which has attracted external resources.
Applications for international postgraduate research scholarships at UWA are rated according to the following criteria:
Academic achievement;
English language achievement;
Research training achievement;
Proposed research environment.
Allocation of scholarships is the outcome of a competitive ranking and selection process in which applications are scored and ranked by Schools, Faculties and the University Scholarships Committee, according to these common criteria and on the basis of evidence provided.

The International Postgraduate Research Scholarships (IPRS) are funded by the Australian Government through the Department of Education, Employment & Workplace Relations (DEEWR) and the Scholarships for International Research Fees (SIRF) are funded by The University of Western Australia.

Award:
Both of these scholarships cover tuition fees and health insurance premiums only.
The University provides a University Postgraduate Award International Students (UPAIS) or a University International Stipend (UIS) living allowance scholarship of $A20,427 per annum for successful IPRS and SIRF applicants and an allowance for thesis production costs.
Travel and relocation costs are the responsibility of the applicant.
UWA $5000 Top-Up Scholarships for IPRS Scholarship Holders and $5000 Ad-Hoc Top-Up Scholarships for SIRF Scholarship Holders
UWA Top-Up Scholarships valued at $5,000pa (tax-free) are awarded to successful IPRS applicants without other Top-Ups of $10,000pa or more.
The UWA Top-Ups are paid in conjunction with the University Postgraduate Award International Students (UPAIS) living allowance scholarship and the combined value of the UPA(IS) and Top-Up stipend is $25,427 pa.
Ad-Hoc Top-Up Scholarships valued at $5,000pa (tax-free) are awarded to successful SIRF applicants.

Scholarship Eligibility Criteria:

IPRS and SIRF Scholarships will only be available to those applicants who:
Have completed a four year undergraduate degree at first-class honours level or equivalent.
An applicant may be disadvantaged if the Scholarships Committee cannot make a comparison with The University of Western Australia's standards, particularly in relation to the class of Honours achieved, ie first or second class Honours;
Intend to enrol as a full-time candidate for a Master's degree by research or a PhD degree;
Will be commencing their course in the semester following the scholarship round in which they have successfully applied;
Provide evidence of achieving English language proficiency to the following standards.
There is no age restriction and there are no scholarship application fees.

Deadline: 17th August.

For more information and application, visit: The University of Western Australia scholarships Website

More University Scholarships » Research Scholarships » Graduate Scholarships