The Stobie-SALT Doctoral Scholarship Programme
Scholarship for Africa » Scholarship in Astronomy and Astrophysics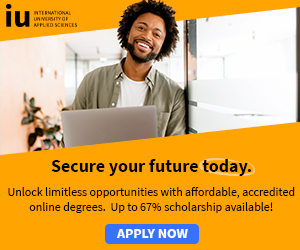 The Stobie-SALT Doctoral Scholarship Programme in Astronomy and Astrophysics is an initiative aimed at producing the next generation of South African astronomers and astrophysicists through the provision of scholarships for doctoral level study at local and international universities.
The scholarship programme is named after the late Dr Bob Stobie, former Director of the South African Astronomical Observatory (SAAO) and former Chair of the Board of the Southern African Large Telescope (SALT).
The international Stobie-SALT Scholarships are offered through funding partnerships between the South African National Research Foundation (NRF) and respective SALT partner institutions worldwide.
They provide the necessary support to enable its recipients to pursue a PhD degree in any one of the following institutions: Southampton University (UK), University of Central Lancashire (UK), or Rutgers University (USA).
The scholarships will cover full tuition, student living and medical costs, and round-trip travel between South Africa and the respective university.
Scholarship support will be provided for a maximum period of three years, subject to satisfactory progress.
Applications for the international scholarships are invited from South African citizens only.
The local Stobie-SALT Scholarship will consist of a fixed amount of R90,000 per year (renewable subject to satisfactory progress) for a maximum of 3 years for an astronomy PhD programme at any of the South African Universities.
Applications for the local scholarship are invited from applicants anywhere in Africa.
All applicants should possess a minimum of a good Honours and be working towards or completed a Masters degree in Physics, Mathematics and/or Engineering.
Application Deadline; September 1
For More Information and Application, Please Visit; The Stobie-SALT Doctoral Scholarship Programme Website
More: Scholarships for African Countries » Grants for College » PhD & Masters Research Scholarships