The School for Field Studies Paid Internships

Center for Wildlife Management Studies - Kenya
International Internships » Academic Internships » Paid Internships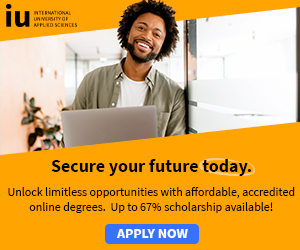 Organization:
The School for Field Studies
Location: SFS Center for Wildlife Management Studies - Kilimanjaro Bush Camp, Kimana, Kenya
Start date: January, June and September
Area of Focus: Education, Environment, Wildlife and Animal Welfare
The purpose of this position is to provide support in the areas of program delivery, academics, research, group dynamics, logistics, program safety, risk management and site maintenance.
Reports to: Center Director. Day to day supervision may be delegated to Student Affairs Manager, Faculty, or Site Manager as appropriate.
Minimum Qualifications & Requirements:
BA/BS in field related to research/curriculum focus of Center
Current Wilderness First Responder (WFR) certification
Current CPR certification
Experience organizing and facilitating groups
Clean driving record and ability to operate standard transmission vehicles (No international driver license necessary, only permanent staff drive SFS vehicles in Kenya)
Demonstrated ability to work as a team member and independently
Demonstrated commitment to environmental issues
Willingness to work flexible hours and live on site at the field station with a small team of permanent staff, groups of US undergraduate students and visiting researchers or programs

Preferred Qualifications:
Successful completion of an SFS or similar international residential program
Familiarity with MS Word, Excel, Access and statistical software skills
In country or regional experience

Intern Stipend & Benefits:

On-site room (for duration of internship)
A yearly stipend equivalent to $2000 U.S., paid at the Center in the local currency, in the following increments: $375 at the beginning and end of the Fall and Spring semesters; $250 for the successful completion of each summer session.
Reimbursement for direct, round-trip travel costs as outlined in the terms and conditions of the Internship Offer Package.
Emergency medical evacuation and repatriation insurance coverage.
Reimbursement for expenses related to obtaining any required visas and/or work permits.

For a detailed job description and information on how to apply, visit: The School for Field Studies Internships Website

More: International Internships » Academic Internships » Paid Internships