The Kenya Episcopal Conference Jobs 
Jobs in Africa » Jobs Africa » Careers in Africa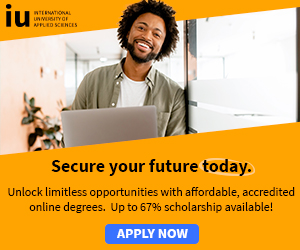 Human Resource Manager
The Catholic Secretariat of Mombasa which is the Administrative arm through which the Catholic Archdiocese of Mombasa implements and coordinates various pastoral and social programs through the Archdiocese, wishes to recruit highly competent, proactive and result-oriented individual to fill the position of a Human Resource Manager.
Purpose of the Post: To develop and maintain strategic HR programme, policies and practices for the secretariat, and affiliated institutions towards a highly motivated workforce capable of ensuring optimal institutional development.
Main Duties and Responsibilities
Manage staff recruitment, staffing across the organization and separation.
Develop human resource policies and ensure compliance with the same and also applicable employment laws and HR policies.
Carry out Training needs assessment and training to bridge the skills and competence gap in the company or recommend training interventions.
Manage the staff payroll in accordance with established policies and procedures.
Handle day to day HR duties relating to staff like leave administration, records keeping, staff file maintenance among others.
Manage staff discipline and cohesion by ensuring harmony among all staff and diverse teams
Manage employee performance management and continuous productivity improvement
Any other duties that may be allocated by management from time to time.

Minimum Qualifications
A diploma in Human resource management
Proven Knowledge of the Local Labor and Employment Regulations
A Minimum of five years experience in a busy organization. Proficient in the use of Microsoft Office among other relevant HRMs systems/ERPs.

Personal Traits
Is a committed Catholic, with good recommendation from own Parish Priest
Is a person of excellent leadership and communication skills. Result oriented, self-motivated and energetic.

The applicants must include their certified testimonials certificates, detailed curriculum vitae, recommendation from their parish priests, three referees, and day time telephone numbers, and send them to:

The Administrator,
Archdiocese of Mombasa
Box 84425 – 80100
Mombasa.


Or email hr [at] mombasacatholic.org

For more information , see: The Kenya Episcopal Conference Jobs

For more job opportunities, see: Jobs in Africa » Jobs Africa » Careers in Africa