The International Space University Scholarships

International Scholarships » MSc Students Scholarships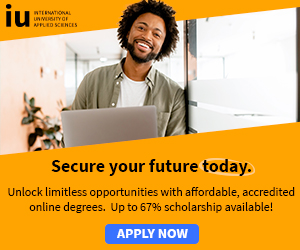 The International Space University is given funding from industry and government agencies to help support MSc students who are unable to cover all of their tuition fees.
This aid is available to selected applicants, and covers a portion of their fees.
It is paid directly to ISU by the sponsoring organization.
This financial aid is available for: applicants from developing countries and applicants from other countries (within the limits of funds available)
Financial aid is granted on the basis of:
Academic and professional merit
Demonstrated efforts in personal fund-raising
Demonstrated financial need

Financial aid will be awarded within the limits of funds available, so early applications are highly recommended.

Applicants from all backgrounds (technical or non-technical) are eligible.

The minimum pre-requisite is to hold a Bachelor's degree or equivalent (involving a minimum of 3 years of full-time study) and to present a proof of English proficiency (except for native English speakers or those who have completed a degree program in an English-speaking university).

For more information and scholarship application, see; The International Space University Scholarships Website

More: Scholarships for International Students in USA » Scholarships for African Countries

African Scholarships » African Women Scholarships & Grants » Developing Countries Scholarships » Erasmus Mundus Scholarships for Developing Countries » Fellowship Programs » Funding Grants for NGOs » Government Scholarships » LLM Scholarships » MBA Scholarships » PhD and Masters by Research Scholarships » Public Health Scholarships - MPH Scholarships » Refugees Scholarships » Research Grants » Scholarships and Grants