The Institute for Human Sciences Robert Bosch Fellowships - Vienna, Austria
Research Awards  Scholarships » Fellowships for International Students » Education Scholarships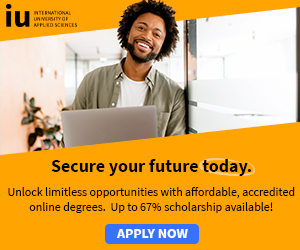 The Institute for Human Sciences (IWM) awards four research fellowships during the academic year.
The programme, which is generously supported by the Robert Bosch Foundation, is focused on South-Eastern Europe.
Conditions
Robert Bosch Fellows are invited to spend six months at the IWM in Vienna to pursue their research project while working in residence at the institute.

The fellows will receive a stipend in the amount of EUR 10.000 to cover all expenses related to the stay in Vienna (travel, apartment, health insurance, incidentals).
Robert Bosch Fellows will be members of the international and multidisciplinary scholarly community at the IWM.

They are invited to present and discuss their project in lectures or seminars.
The IWM will provide the fellows with a personal office with PC, access to internet and e-mail, in-house research and administrative facilities.

Eligibility

Applications are accepted from Ph.D candidates and Post-doctoral researchers who;
Either are of South-Eastern European origin,
Or are affiliated to a university or research institution in the region,
Or, independent of their origin, who pursue research on South-Eastern Europe.

The program is directed to graduates with a degree in the humanities and social sciences, that will work in Vienna on a research project of her/his choice that is related to one of the IWM's main research fields.

Although there is no strict age limit, preference will be given to applicants up to the age of 35.

Application Procedure

The application consists of the following materials:

1. Application form

2. Concise research proposal in English (max. 4 pages)

3. CV and list of publications

4. Two letters of reference from scholars familiar with the academic work of the applicant.

The Institute for Human Sciences Robert Bosch Fellowships: The Institute for Human Sciences Robert Bosch Fellowships - Vienna, Austria


More: Research Awards Scholarships » Fellowships for International Students » Education Scholarships