The ARRF Internship Programme and Job
Administrative Secretary Job » Fresh Graduates Internship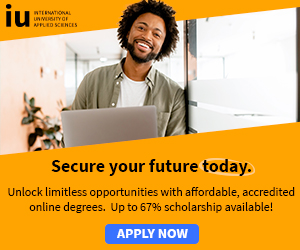 The African Research and Resource Forum (ARRF) Internship programme aims at providing valuable work experience to fresh graduates, holding Bachelors or Masters Degrees with a demonstrated interest in development policy research and analysis as well as in ICT/Library.
Interns will be supervised by senior research/program staff for the duration of their internship.
The minimum period for internship is three (3) Months while the maximum is six (6) months.
Those interested in a 6-months internship are preferred.
ARRF pays only modest and a full medical insurance cover.
No other remuneration is offered to the program interns.
Application Deadline; 9th September
Administrative Secretary Job;
Reporting to the Finance and Administration Officer, the responsibilities of the Administrative Secretary include general administrative support to staff, events & assets management, correspondence & cash handling as well as document development.
The position holder will also perform liaison functions on behalf of ARRF with partners, suppliers and service providers.
He or She will also be involved in coordination of procurement activities in line with ARRF procedures.
Requirements;
A Higher diploma in Business Administration or related management course, with at least three (3) years experience or a Diploma in Administration with (5) years relevant experience in a busy organization, preferably a research institution.
Working knowledge of Office management computer packages will be required.
Candidates will have to demonstrate their abilities to communicate effectively, orally and in writing as well as good interpersonal skills.
CPA 1 or ACCA qualifications and knowledge of Quick books accounting package will be an added advantage.

Application Deadline; 2nd September.

For More Information and Application, Please Visit; The ARRF Internship Programme and Job Website

More: International Internships in Africa »Internships in Europe, America