Tetley and Lupton Scholarships - University of Leeds - UK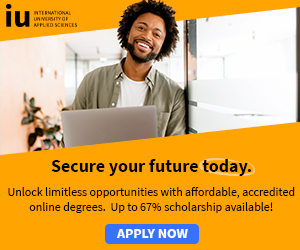 Up to nine awards of £4000 to £5200 (value of award depends on course undertaken) will be made available to international students who wish to undertake taught postgraduate study in session.
These awards are given towards the cost of academic fees for candidates liable to pay tuition fees at the full-cost rate for international students.
They are available to new taught postgraduates only and are available for one year only.
Qualifications:
Very good First or Upper Second Class honours degree in Geography or a related subject.
If English is not your first language, then candidates must also meet the University's English language requirements. Application deadline: 1st March

Contact:

Trevor Gorringe
School of Geography
University of Leeds
Leeds
LS2 9JT
UK
Tel: +44 (0) 113 343 6635
Email: t.gorringe[at]leeds.ac.uk


Questions regarding the Tetley and Lupton Scholarships should be directed to: E-mail: t.gorringe[at]leeds.ac.uk