Terre des hommes Foundation Jobs 
Jobs in Africa » Jobs Africa » Careers in Africa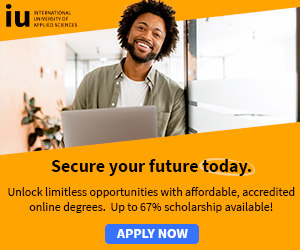 Country » Kenya
Job Title:
Finance and Administration Officer
Section of the organisation: TdH / Country Office
Reports to: Country manager
Terre des Hommes Netherlands is looking for Finance and Administration Officer as at 1st August 2013 to be based in Nairobi.
Terre des Hommes Netherlands supports services for children in need through partner organisations.
Responsibilities
Country office administration & ICT
Finance - Sound financial systems in place and sound and timely reporting
Audit - Enhanced audit planning and reporting for partners and the country office
Capacity building of partners - Improved financial quality of projects and assistance to beneficiaries and sufficient qualitative financial information to the donors.
Personnel - Enhanced HR system, standards and procedures in line with national laws and therefore a satisfied workforce in the TdH country office.
To replace the country manager during his/her absence and act on his/her behalf for signing of documents;

Qualifications
A Bachelors Degree and a professional qualification in Accounting, such as CPA, ACCA or equivalent;
A minimum of five years experience in projects finance;
Experience with an International NGO required;
Proficiency with budgeting and analysing financial reports;
Skilled in report writing, computer packages and fluency in English;
Communication skills, team spirit and leadership qualities.

This position requires frequent travel within the country as well as within East Africa.

Interested candidates are invited to send their motivational letter, resume, copies of certificates and three references to:

The Country Manager,
Terre des Hommes Netherlands, Nairobi Office,
E-mail east.africa [at] tdh.nl


Only short-listed applicants will be contacted.
---
CP Senior Officer
Main responsibilities:
Implementation of case management activities including supervision and technical support to social workers.
Capacity building & technical support to Department of Children's Services.
Training and awareness for various community groups in project sites.
To provide support to selected vulnerable children and their families.
Train and support the Tdh team members to develop basic knowledge and behaviour to conduct child friendly interviews and to identify vulnerable children and family members to be referred for further psychological assessment.
To train the Tdh team and other groups on CP principles

Requirements:
Minimum Bachelor degree in Psychology, Social studies, or community development
Experience in case management is required and should be highlighted in CV.
Minimum 3 years' experience as a child protection officer or in other relevant child focussed positions in an INGO
Experience working in child protection and knowledge of the national CP system.
Experience in engaging different government agencies & developing close working relationships
Strong experience in working directly with the community.
Project reporting and evaluation experience.
Fluency in English and Kiswahili. Ability to communicate in Somali is a plus.
Willingness to live at village level in main project sites.

Application modalities:

Qualified and interested candidates should submit a cover letter, CV, references, and copies of academic and professional certificates. Applications should be addressed to:

The Child Protection Project Manager Lagdera
Terre des hommes,
P.O Box 13668 - 00800
Westlands, Nairobi, Kenya
Tdh Office in Modogashe/Garissa


Email: tdh.pm.lag [at] gmail.com

Only those shortlisted will be contacted for a written test and interview.

Tdh's recruitment and selection procedures reflect our commitment to protect children's rights, which includes the prevention of all forms of child abuse.

Tdh is an equal opportunity employer.

Female candidates are encouraged to apply.

For more information and application, see: Terre des hommes Foundation Jobs

List of NGO Jobs, International Jobs, development jobs and other Job Opportunities, international development jobs, local jobs vacancies & jobs opportunities; opportunity jobs.