Talent for Governance Scholarships

Short Training Scholarships for Students from Developing Countries »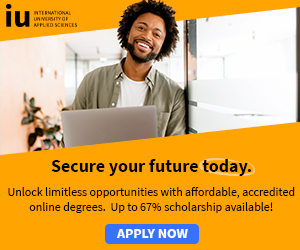 Talent for Governance Scholarships: The overall aim of Talent for Governance is to strengthen local governments in developing countries (non-EU) countries.
The aim is to achieve this through the training of young civil servants.
With the gained knowledge and skills they can work to alleviate their communities of widespread poverty and a lack of basic services.
Target group
You are ambitious, motivated and dedicated to local governance.
You have at least two years of work experience and will be working within a local government for at least two more years.
You speak English fluently and find it easy to explain why you should be awarded a scholarship.

The Talent for Governance scholarships will make it possible for scholars to attend one of the practical trainings at The Hague Academy for Local Governance.

When you apply for a scholarship, you need to be able to motivate which training would you most.

On the scholarship application form you need to indicate and, more importantly, show a lot motivation for your choice of training.

The Talent for Governance scholarship programme will be administered by The Hague Academy for Local Governance staff and monitored by the Talent for Governance Supervisory Board.

For more information and scholarship applications, see: Talent for Governance Scholarships.

More: College Scholarships » Developing countries Academic Scholarships » Education Scholarships for Students from Developing Countries

African Scholarships » Undergraduate Scholarships » African Women Scholarships & Grants » Developing Countries Scholarships » Erasmus Mundus Scholarships for Developing Countries » Fellowship Programs » Funding Grants for NGOs » Government Scholarships » LLM Scholarships » MBA Scholarships » PhD and Masters by Research Scholarships » Public Health Scholarships - MPH Scholarships » Refugees Scholarships » Research Grants » Scholarships and Grants

Scholarships for Study in Africa » Scholarships for African Students » Undergraduate Scholarships » African Women Scholarships & Grants » Developing Countries Scholarships » Erasmus Mundus Scholarships for Developing Countries » Fellowship Programs » Funding Grants for NGOs » Government Scholarships » LLM Scholarships » MBA Scholarships » PhD and Masters by Research Scholarships » Public Health Scholarships - MPH Scholarships » Refugees Scholarships » Research Grants » Scholarships and Grants

Scholarships in Australia » Scholarships in Austria » Scholarships in Belgium » Scholarships in Canada » Scholarships in Germany » Scholarships in Italy » Scholarships in Japan » Scholarships in Korea » Scholarships in Netherlands » Scholarships in UK » Scholarships in USA

Talent for Governance the hague academy for local governance fully sponsored short courses for developing countries 2019 world bank short courses for developing countries travel grants for international conferences for developing countries 2019 the hague training course talent for governance scholarship programme 2019 scholarship programmes