Study Visits and Study Seminars Scholarships

Non Profit Funding » International Grants for Seminars  » Educational Study Visits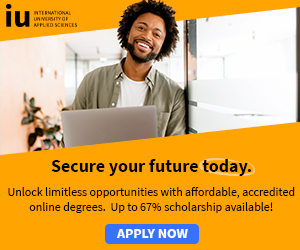 In the case of Study Seminars and Practicals, the programme strives for reciprocity, although this is not a condition for the award of funding. This means that funding can initially be provided for visits in one direction only.
Cultural events (e.g. concert tours) can be funded when the focus is on meeting students and university teachers from a relevant academic field and this academic relevance is appropriately documented.
Funding cannot be provided for annual repeat visits (by applicants, faculties or departments); each applicant, faculty or department can only be considered for a maximum of one application per year.
Funding cannot be provided for required/obligatory excursions or for measures that have already been completed.
Duration
Study visits, study seminars or practicals should last no less than 7 days.
Funding is available for a maximum of 12 days (including travel days), although the visits themselves may last longer.
Value
The DAAD takes out health, accident and public/private liability insurance for each funded group.
1. Study Visits
For groups other than Australia, Canada, Hong Kong, Iceland, Japan, Liechtenstein, New Zealand, Norway, the Russian Federation, Switzerland, South Korea, Taiwan and the United States;
The DAAD provides a guide fluent in the group language.
The DAAD pays the subsistence costs (board and lodging) for the group participants (including group leader and, where appropriate, bus driver) during the stay in Germany.
The DAAD decides on the means of transport to be used. Often this means using (travel) coaches/buses in order to guarantee the smooth running of the programme.

2. Study Seminars and Practicals

For groups other than those in;
Guests from countries other than Australia, Canada, Hong Kong, Iceland, Japan, Liechtenstein, New Zealand, Norway, the Russian Federation, Switzerland, South Korea, Taiwan and the United States receive a flat-rate sum of 40.- euros per participant and day as a subsidy towards their travel and subsistence costs.

Deadlines:

15 November each year for trips starting from 1 March
(The DAAD decides in mid-January)

15 February each year for trips starting from 1 June
(The DAAD decides at the beginning of April)

15 May each year for trips starting from 1 September
(The DAAD decides at the beginning of July).

Requirements:

Funding can be provided for groups of students who are fully matriculated in their third semester (2nd year) or higher in a relevant degree programme at a foreign university and who are travelling in a group headed by a university teacher.

Subject to approval by the DAAD, individual doctoral students can also be funded. Groups should be made up of at least 10 and must not, as a rule, exceed 15 persons.

In addition, funding can be provided for one university teacher as group leader.

Application papers:

The DAAD is only able to process punctually submitted, fully completed applications.

The DAAD regrets that it is unable to ask for any missing papers or documents to be submitted.

Applications may be placed by university teachers from a foreign university. Applications must be written in German or English and submitted via the DAAD Regional Offices or German Embassies, which will forward the applications to the DAAD together with a statement.

DAAD Address:
Deutscher Akademischer Austauschdienst
Referat 224
Kennedyallee 50
D-53175 Bonn
Desk Officer Responsible: Ms Katharina Klein
Telephone: +49 (0)228/882-370
Fax: +49 (0)228/882-447
E-Mail: k.klein [at] daad.de


Follow the links below for more details and application contacts.

For more information see; Study Visits and Study Seminars Scholarships


More; Non Profit Funding » International Grants for Seminars » Educational Study Visits