Stanbic Investment Jobs
Jobs in Kenya » Jobs Kenya » Kenyan Jobs » Latest Jobs in Kenya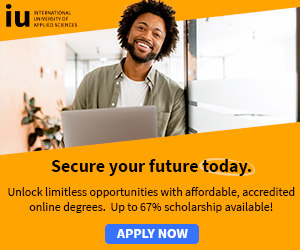 Stanbic Investments Management Services (E.A) Ltd (SIMS (E.A) Ltd) is an investment management service provider and is part of the premier banking and wealth management group in Africa.
Role: Risk and Compliance Officer
Reports Into: East Africa Regional Director
Department/Unit: Stanbic Investments middle office
Key Responsibilities / Accountabilities
Develop an appropriate Compliance Management methodology and process to implement within the asset management business in East Africa
Implement an appropriate risk management methodology and process within the East African business
Ensure that all portfolios managed by the business comply with investment mandates
Ensure submission of all reports and certificates to the relevant regulatory bodies
Ensure applications for new products and licenses to all regulators are completed and submitted on time
Manage the relationship with the relevant re ators on behalf of Stanbic investments
Ensure that product development policy for Stan bic investments is implemented correctly
Cultivate a healthy relationship with trustees of the respective collective investment schemes within Stanbic investments
Ensure compliance with the personal Account Trading Policy
Assist the various units within the East African business in putting adequate and effective controls in place to mitigate regulatory risks and to review and evaluate the adequacy and effectiveness of these controls on a regular basis
Establish a healthy risk culture within the business
Conduct regular control self assessment process
Track and report on the implementation of all remedial action in respect of internal and external audit findings
Identify key risk indicators for all risks within the business and to monitor and report on these key indicators
Compile risk registers for the business and maintain these registers
Ensure that the risk management approach and process is aligned with the business strategy and tactical interventions.

Key Skills, Knowledge, Experience and Personal Competencies Skills
Relevant business financial qualification. A degree in law would be an added advantage
Knowledge of financial markets within the East African region
Knowledge of financial instruments
Knowledge of investment management industry
Knowledge of pensions industry
Knowledge of collective investment industry
Knowledge and skills in the understanding, interpretation and practical implementation of regulatory requirements.

Experience
At least 3 years working experience in the financial services industry
Experienced in upholding the highest levels of service.

Application Process

If you believe you are the right candidate, please email your application and CV to sinvestments@stanbic.com

Quote the title of the job you are applying for as the subject matter of your email.

For more: Jobs in Kenya » Jobs Kenya » Kenyan Jobs » Latest Jobs in Kenya

List includes: NGO Jobs, international jobs, development jobs, relief jobs, international humanitarian jobs, international vacancies, international development, ngo jobs africa, ngo list, jobs vacancies, jobs opportunities, opportunity jobs, international non profit jobs.