Sporton Sports Scholarships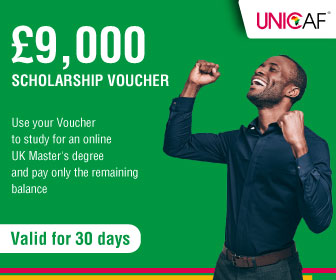 Scholarships for Kenyan Students » Grants for Talented Students » Study in Kenya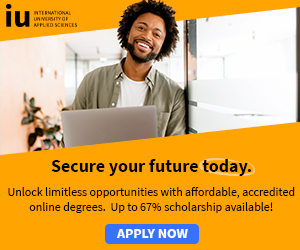 Sporton Sports Scholarships: Sporton! the leading sports only English publication from Nation Media Group, Kenya, in partnership with The University of Nairobi and Kenyatta University will award Sporton scholarships  to students admitted to the University of Nairobi and Kenyatta University.
In addition, students need:
Have exhibited high and recognized aptitude in any sport recognized by the Kenya Sports Council; or 
Has represented the Country or his/her educational institution, team or otherwise participated in a competition organized by a recognized national sports organization or an international sporting Federation or otherwise participated in an international sporting event;
Is otherwise determined by the University and NMG as having attained a level of excellence in their chosen sport.
Sporton Sports Scholarships Eligibility
Letter of admission for an undergraduate degree course, preferably, but not restricted to sports related fields.
Be a Kenyan Citizen. 
Age 17 - 25 years.
Demonstrated talent in any sport. Evidence provided by certificate or any other tangible award.
Applicants should have sat for their KCSE in the last 2 years. 
The applicant must demonstrate interest in continued performance in a particular sport.
The applicant must demonstrate competitiveness, have a rich history as a player, and future potential.
Must provide references from clubs and coaches. 
Applicants must provide certificates from sports played at Provincial or National level
Must be in good physical health (Medical examination report required).
Must be deserving of financial support - disadvantaged background (a letter from the chief)
Applicants must declare their current income, if any
Winners must maintain a grade of B per academic year
Consistent discipline and strict observation of institute's rules and regulations.
Detailed explanations, photographs of the athlete in action and video caption will be an added advantage.
Participation in high level leagues (such as first division and premier league) will be an added advantage.
How to Apply for Sporton Sports Scholarships
Visit Sporton website - see links below.
Fill, download and print the HELB registration form
Attach the registration form, relevant documents & sporton! coupon
Drop the documents at any Helb and Nation Media offices countrywide
The scholarships are applicable only to University of Nairobi and Kenyatta University. 
For more scholarship information and application materials, visit: Sporton Sports Scholarships
More: Scholarships for Kenyan Students » Grants for Talented Students » Study in Kenya