Sponsor a Child in Africa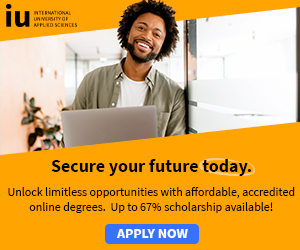 Advance Africa helps you sponsor a child in Africa.
Sponsoring a child provides education, clean water, nutritious food, and medical care to a poor starving child and HIV/Aids child in desperate need.
In Africa, poverty, HIV and Aids have negatively impacted entire communities, creating millions of destitute orphans and vulnerable children.
Through you child sponsorship, you can do something about it. For only USD $30 a month you can make a difference in the life of a needy child.
Most of the children we help have been orphaned by HIV and Aids. Some are handicapped. Your donation will enable a poor child go back to school and make eternal difference in the life of the child.
When you sponsor a child, we will mail you more details about your sponsored child's personal history including family situation, health condition, and birthday. Your sponsored child will know you by name, write to you, and treasure the thoughts that you really care.
You are welcome to write to your sponsored child, send gifts at Christmas, Easter, birthdays and other holidays as well as to visit. You will see and feel the great difference your support makes to your sponsored child through regular letters, updates and photographs.
Sponsoring a child will profoundly change the future for your sponsored child and ease the pain of missing school, poor health and hunger.
We serve thousands of children each year; children living in orphanages, on the street, children living in foster care and or with a single parent. Child sponsorship is a great way to pull them out of poverty.
If you sponsor an African child with us, you will help orphaned, vulnerable and abandoned children grow up in a family with a mother, brothers and sisters. They may have a home of their own. You will also help orphaned, abandoned and vulnerable children in orphanages or in their local communities.
We help African communities have a future by helping them gain the food, clean water, education, and healthcare they so desperately need. Your compassion and help will enable a needy child to attend a local school, and have the opportunity to get good nutrition, healthcare, education and a trade.
How to Sponsor a Child
Becoming a child sponsor is simple. Every photo below shows a child who is in desperate need and urgently needs a sponsor. You can start sponsoring a child today by clicking on any of the photos and choosing to help that child.