NGOs Small Grants Programme
Non Profit Funding Africa » International Grants Africa » Funding for Organisations in Africa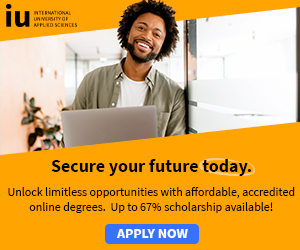 Small Grants Programme: Through a partnership with the True Colours Trust Small Grants Programme, African Palliative Care Association (APCA) provides funds to organisations including hospices, non-governmental organisations and hospitals to support palliative care activities in Africa.

Since the inception of this programme, various organisations in African countries have been empowered to provide palliative care services for children, to purchase medicines and equipment, and to undertake accredited palliative care training.

The Trustees of the True Colours Trust have set aside the funds for small grants programme to support the development of palliative care across Africa.

All work supported by this programme must adhere to the WHO definition of palliative care.

All funding decisions are made by the Trustees of the True Colours Trust, who meet twice a year to review applications. Applications and approved grants are administered by the APCA.
Funding is primarily for one-off projects, although the Trustees are willing to consider funding for core costs. The size of grants ranges from £500 – £5,000.

Trustees favour support for items which directly improve the patient experience and the standard of palliative care services.
Priority is given to the following, in no particular order:

Equipment for patients.

Palliative care for children and young people.

Palliative care medicines.

Capital improvement costs.

Increasing access to palliative care in rural areas.

Training courses for palliative care service providers held in Africa.

There are two calls for proposals a year, one in February whose deadline is 1st of March  and the second one in August whose deadline is 1st September.
For more information and application materials, see: NGOs Small Grants Programme
More: Non Profit Funding » International Grants » Funding for Organisations - Grants for NGOs and Organisations » Funding Grants for NGOs - Organisations Grants for Africa » Grants
African Scholarships » Undergraduate Scholarships » African Women Scholarships & Grants » Developing Countries Scholarships » Erasmus Mundus Scholarships for Developing Countries » Fellowship Programs » Funding Grants for NGOs » Government Scholarships » LLM Scholarships » MBA Scholarships » PhD and Masters by Research Scholarships » Public Health Scholarships - MPH Scholarships » Refugees Scholarships » Research Grants » Scholarships and Grants
Scholarships for African Students
»
Undergraduate Scholarships
»
African Women Scholarships & Grants
»
Developing Countries Scholarships
»
Erasmus Mundus Scholarships for Developing Countries
»
Fellowship Programs
»
Funding Grants for NGOs
»
Government Scholarships
»
LLM Scholarships
»
MBA Scholarships
»
PhD and Masters by Research Scholarships
»
Public Health Scholarships - MPH Scholarships
»
Refugees Scholarships
»
Research Grants
»
Scholarships and Grants
Scholarships in Australia » Scholarships in Belgium » Scholarships in Canada » Scholarships in Germany » Scholarships in Italy » Scholarships in Japan » Scholarships in Korea » Scholarships in Netherlands » Scholarships in UK » Scholarships in USA