Sixth Continent Initiative Fellowships

Student Fellowships » Education Fellowships » PhD Fellowships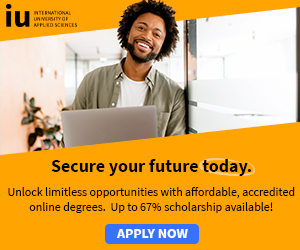 Sixth Continent Initiative Fellowships: The SCAR Fellowship Programme is designed to encourage the active involvement of early career scientists and engineers in Antarctic scientific research, and to strengthen international capacity and cooperation in Antarctic research.
"The Sixth Continent Initiative – Capacity Building in Antarctic Scientific Research" was an approved International Polar Year (IPY) proposal supported by SCAR, the International Polar Foundation (IPF), a public utility foundation, with its head office in Brussels, Belgium, the United Nations Environment Programme (UNEP), with its headquarters in Nairobi, and the International Antarctic Institute (IAI), based in Hobart.
The aim of 6CI is to widen the exposure of researchers from non-traditionally polar countries to the culture of international scientific cooperation in Antarctica, and its relevance to the global community.
Eligibility:
The awards for the Fellowship are limited to scientists either doing a PhD or within 5 years of having completed a PhD on the day of the deadline for applications.
Applicants from SCAR countries will be eligible, especially those countries that do not have Antarctic research stations and researchers from other non-traditional polar countries.

Application:

Proposals must be made on the attached form, which should be submitted electronically to the SCAR Secretariat.

The proposal texts should make it absolutely clear what activities will be carried out, what will be achieved, and what deliverables will ensue (e.g. papers, technologies) and in what time frame.

In order to apply, candidates will be required to first contact and liaise with appropriate host Antarctic programs in order to secure the support and mentorship of an active research team capable and willing to either facilitate their research, or to integrate young researchers into their own research programme.

In no case shall candidates nominate themselves but nominations should come from the individual's line manager/supervisor.

Practical Arrangements:

Travel grants from institutions and agencies will be obtained to cover transport and logistics for travel to the continent.

Certain national operators will approached to allow the selected researchers to visit their bases or research vessels to carry out field activities, and will provide the supporting logistics.

Researchers' daily needs will be funded by capacity building measures from participating international organisations.

The 6CI programme will be managed by a consortium comprising the IPF, SCAR, UNEP and IAI.

Researchers will be selected on the basis of a research project proposal submitted to the selection committee, following the standard SCAR Fellowship procedure.

Follow the links below for more details and application contacts.

Deadline: 15th May.

For more information and application, visit: Sixth Continent Initiative Fellowships

More: Student Fellowships » Education Fellowships » PhD Fellowships