Short Course Scholarships in Nutrition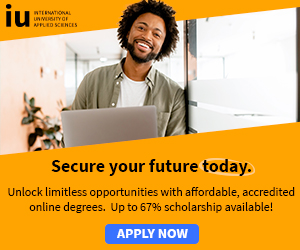 Short Course Scholarships in Nutrition
Are you interested in learning how to deliver nutritional support services to people affected by humanitarian disasters? The Training on Nutrition Emergencies is an intensive week-long course that aims to provide an overview of current best practice within this rapidly evolving sector of nutrition in emergencies. It will provide you with the knowledge and skills to improve your practice and help to prepare you for the complexity and the reality of working in an emergency context.
Scholarships are available for the this short course.
Host Institution(s):
The course is run by the University of Westminster's Centre for Public Health Nutrition.
Field of study:
Nutrition during humanitarian emergencies.
Number of Awards:
There are two full scholarships available for those from developing countries.
Target group:
The scholarship targets interested individuals from a developing country. It is particularly suitable for people who wish to consolidate their knowledge and experience of working overseas and who are keen to learn from each other.
Scholarship value/inclusions:
Full tuition fee waiver, accommodation, living expenses and flights to and from London.
Eligibility:
Must be from a developing country.
Those with limited experience may also apply for the course as no formal academic qualifications are required for entry.
Health workers, nutritionists, doctors, nurses and field program managers are encouraged to apply.
Criteria for awarding scholarships are (a) the level of financial need and (b) employment in a relevant sector in a country prone to disaster.

Application instructions:

Applications including the short course scholarship application form and required attachments (employer reference, etc.) must be sent by 15 August directly to the Scholarships Department:

Scholarships Office
University of Westminster
32-38 Wells Street
London W1T 3UW
United Kingdom


For more information, see: Short Course Scholarships in Nutrition Website

a Short Course Scholarships in Europe 2021 Scholarships 2022 Scholarships 2023 Scholarships Agriculture Scholarships Agriculture Short Course Scholarships Agriculture Short Training Scholarships Canada Scholarships Short Courses Chemical Ecology of Insects Scholarships Chemical Ecology of Insects Short Course Scholarships Chemical Ecology of Insects Short Training Scholarships China 2021 List of Short-term, Fully Funded Courses China 2022 List of Short-term, Fully Funded Courses China 2023 List of Short-term, Fully Funded Courses China Fully Sponsored Short Courses for Developing Countries 2021 China Fully Sponsored Short Courses for Developing Countries 2022 China Fully Sponsored Short Courses for Developing Countries 2023 China Seminars 2021 for Developing Countries China Seminars 2022 for Developing Countries China Seminars 2023 for Developing Countries China Short Courses 2021 China Short Courses 2022 China Short Courses 2023 China Short Courses for Developing Countries 2021 China Short Courses for Developing Countries 2021 Pdf China Short Courses for Developing Countries 2022 China Short Courses for Developing Countries 2022 Pdf China Short Courses for Developing Countries 2023 China Short Courses for Developing Countries 2023 Pdf China Short Courses Scholarships China Short Courses Scholarships for Developing Countries 2021 China Short Courses Scholarships for Developing Countries 2022 China Short Courses Scholarships for Developing Countries 2023 Entomology Scholarships Entomology Short Course Scholarships Entomology Short Training Scholarships Fully Funded Conferences 2021 Fully Funded Conferences 2022 Fully Funded Conferences 2023 Fully Funded International Conferences 2021 Fully Funded International Conferences 2022 Fully Funded International Conferences 2023 Fully Funded International Training Programme 2021 Fully Funded International Training Programme 2022 Fully Funded International Training Programme 2023 Fully Funded Short Courses 2018 Fully Funded Short Courses 2021 Fully Funded Short Courses 2022 Fully Funded Short Courses 2023 Fully Funded Short Training Opportunities 2021 Fully Funded Short Training Opportunities 2021 for Developing Countries Fully Funded Short Training Opportunities 2022 Fully Funded Short Training Opportunities 2022 for Developing Countries Fully Funded Short Training Opportunities 2023 Fully Funded Short Training Opportunities 2023 for Developing Countries Fully Funded Workshops 2021 Fully Funded Workshops 2021 in Africa Fully Funded Workshops 2022 Fully Funded Workshops 2022 in Africa Fully Funded Workshops 2023 Fully Funded Workshops 2023 in Africa Fully Funded Youth Opportunities 2021 Fully Funded Youth Opportunities 2022 Fully Funded Youth Opportunities 2023 Fully Sponsored Short Courses for Developing Countries 2018 Fully Sponsored Short Courses for Developing Countries 2021 Fully Sponsored Short Courses for Developing Countries 2022 Fully Sponsored Short Courses for Developing Countries 2023 Fully Sponsored Short Courses in China 2021 Fully Sponsored Short Courses in China 2022 Fully Sponsored Short Courses in China 2023 Host Plant Interaction Scholarships Host Plant Interaction Short Course Scholarships Host Plant Interaction Short Training Scholarships Human Rights Fellowships 2021 Human Rights Fellowships 2022 Human Rights Fellowships 2023 Human Rights Scholarships 2021 Human Rights Scholarships 2022 Human Rights Scholarships 2023 Human Rights Scholarships for Developing Countries Human Rights Short Courses Scholarships 2021 Human Rights Short Courses Scholarships 2022 Human Rights Short Courses Scholarships 2023 Human Rights Training Scholarship Human Rights Training Scholarship 2021 Human Rights Training Scholarship 2022 Human Rights Training Scholarship 2023 Nfp Scholarships Plant Protection Scholarships Plant Protection Short Course Scholarships Plant Protection Short Training Scholarships Scholarships Short Course Climate Change Scholarships Short Course Training Short Course Scholarship 2018 Short Course Scholarship 2021 Short Course Scholarship 2022 Short Course Scholarship 2023 Short Course Scholarship for Developing Countries Short Course Scholarships in Africa Short Course Scholarships in Africa - Short Course Scholarships in America Short Course Scholarships in Asia Short Course Scholarships in Asia - Short Course Scholarships in Australia Short Courses Scholarship for Developing Countries 2018 Short Courses Scholarship for Developing Countries 2021 Short Courses Scholarship for Developing Countries 2022 Short Courses Scholarship for Developing Countries 2023 Short Courses Scholarships Short Courses Scholarships 2021 Short Courses Scholarships 2022 Short Courses Scholarships 2023 Short Term Training Scholarship for Developing Countries 2021 Short Term Training Scholarship for Developing Countries 2022 Short Term Training Scholarship for Developing Countries 2023 Short Term Training Scholarship in Canada Short Term Training Scholarships for Developing Countries Short Training Courses for Developing Countries Short Training Courses in China 2021 Short Training Courses in China 2022 Short Training Courses in China 2023 World Bank Short Courses for Developing Countries 10 Short Course Scholarships for International Students 197+ Training & Short Courses Scholarships 2021 Browse Short Courses Scholarships | Find Guidance and More Full Funded Scholarship | Study in Europe 2021 Full Funded Scholarship | Study in Europe 2021 Fully Funded Short Courses Full Funded Scholarship | Study in Europe 2021 Short Courses and Conference Grants Full Short Course Scholarships 2021 Fully Funded Short Courses Fully Funded Short Courses 2021 2021 Fully Sponsored Short Courses for Developing Countries Fully Sponsored Short Courses for Developing Countries 2021 Short Course Scholarship 2021 Short Course Scholarships | Ihe Delft Institute for Water Short Course Scholarships | Search Short Course Scholarships Short Courses Scholarship for Developing Countries 2021 Short Term Training Scholarship in Canada Short Term Training Scholarships for Developing Countries Training Scholarships | 2021 Scholarships in for Training Training Scholarships | 2022 Scholarships in for Training