Sexuality Leadership Development Fellowship

Leadership Fellowships » Educational Fellowships » International Fellowships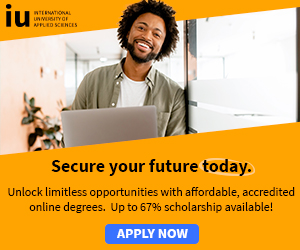 Sexuality Leadership Development Fellowship: The Africa Regional Sexuality Resource Centre (ARSRC), established in 2003, is part of a Ford Foundation initiative, 'Global Dialogue of Sexual Health and Well Being' aimed at giving visibility, depth and legitimacy to the field of sexuality.
The goal of the ARSRC is to promote more informed and affirming public dialogue on human sexuality and to contribute to positive changes in the emerging field of sexuality in Africa, by creating mechanisms for learning at the regional level.
The centre is hosted at Action Health Incorporated, a Nigeria-based non-governmental organisation.
The ARSRC invites applications for its Sexuality Leadership Development, taking place from 15-28 July 2012 in Lagos, Nigeria.
This is an annual two-week residential course which addresses contemporary issues and emerging best practices in policy and programming for sexual well-being in Africa.
The course addresses contemporary sexuality issues and emerging best practice in policy and programming for sexual well-being in Africa. The curriculum focuses on sexuality, sexual health and rights, sexual diversity, pleasure, HIV/AIDS and vulnerabilities, gender and violence against women.
The fellowship is designed to provide participants with exposure to cutting-edge conceptual, theoretical and programmatic issues in sexuality, sexual health and sexual rights in Africa, and a better understanding of the interaction between sexuality, development and social justice.
It will also provide an opportunity to develop essential leadership, teamwork, and advocacy skills to advance the sexual well-being of the communities they serve.
The faculty is made up of a multidisciplinary team of experts in the field of sexuality, sexual health and rights and advocacy. The course is conducted in English and the team utilises classroom instruction, group work, case studies, simulation exercises, reading and films.
The fellowship is structured to promote the sharing of ideas, teambuilding and collaborative work among participants in order to nurture relationships that last beyond the fellowship period.
This course is designed for young African professionals in public service, civil society activists, programme officers/managers in social development organisations or media practitioners. Applicants should be aged 35 years or below.
Minimum educational qualification is a bachelor's degree or its equivalent and demonstrable experience/interest in the area of sexuality, sexual health and rights, gender and HIV/AIDS
Applicants are required to submit the following:
Current curriculum vitae;
Copy of their highest educational qualification;
Fully completed Application Form.
Course Fee

The course fee for the two-week programme is US$2 500. This subsidised fee covers registration and tuition costs, resource materials package, accommodation including breakfast from and group lunch on training days.

The fee does not cover round trip travel to Lagos, visa fees and other meals or incidental expenses.

Sexuality Leadership Development Fellowship: Scholarships

Limited scholarships will be offered to number of highly competitive scholarships on a cost-sharing basis. This scholarship covers tuition, accommodation and living costs while airfare and transport expenses are the responsibility of the selected awardees.

Follow the links below for more details and application contacts.

The application deadline is 30 April.

For further details, and application materials, contact: Sexuality Leadership Development Fellowships

More: Leadership Fellowships » Educational Fellowships » International Fellowships