Scottish International Scholarship Programme

International Scholarships » Africa Scholarships » Graduate Scholarships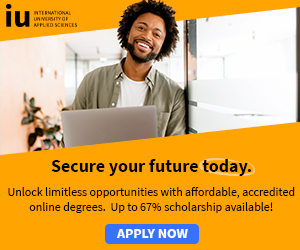 Scottish International Scholarship Programme: In Africa the Scottish International Scholarship Programme caters for students from South Africa only.
The Scottish International Scholarship Programme is targeted at graduates in science, technology and the creative industries, and aims to create lasting connections between Scotland and industry leaders and entrepreneurs across the world.
It is supported by the Scottish Executive's Fresh Talent initiative which aims to encourage bright, talented and hard-working individuals to live, work and study in Scotland.
The programme offers about 22 scholarships each year. These are for courses at any Scottish higher education institution.
The scholarship covers the tuition fees, return economy airfare and a living allowance.
The course must be a Masters programme of not more than 12 months based in a Scottish institution.
Priority will be given to courses in science and technology and the creative industries.
For further details, and application materials, contact: Scottish International Scholarship Programme
More: International Scholarships » Africa Scholarships » Graduate Scholarships