Science@Leuven Scholarships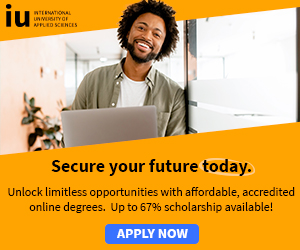 Graduate Scholarships in Netherlands » Master's International Scholarships Netherlands » University Scholarships for Master's Degree in Netherlands
Free Scholarship + Free Tablet! - Every Registered Student Receives a Free Scholarship and Tablet!*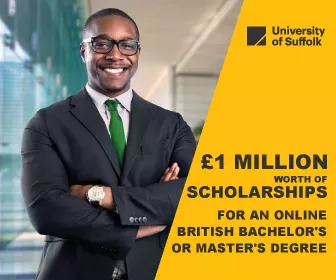 Science@Leuven Scholarships in Netherlands: The Faculty of Science of the KU Leuven and its Alumni Association Science@Leuven Scholarship are proud to announce their initiative: The Science@Leuven Scholarship!
Motivated and talented international students, interested in participating in an international master programme of the Faculty of Science of the KU Leuven are invited to apply for a scholarship.
Amount of Scholarships in Netherlands - Science@Leuven
The amount of the scholarship can be up to 10000 Euro for 1 year. The Board of the Science [at] Leuven Fund will decide exactly how much a scholarship will be.
The scholarship will always cover the tuition fee for 1 year, the insurance and a basic health insurance coverage. The amount awarded for living expenses can vary.
Most master programmes of the Faculty of Science are 2-year programmes.
A scholarship for the second master year is only awarded to students having had outstanding results the first master year.
Subjects Covered by the Science@Leuven Master Scholarships in Netherlands
For the following masters you can apply for the Scholarship :
Master of Astronomy and Astrophysics
Master of Biology
Master of Molecular and Cellular Biophysics
Master of Chemistry
Master of Physics
Master of Geography
Master of Mathematics
Master of Statistics
Master of Biophysics, Biochemistry and Biotechnology
Interuniversity Master of Geology
Erasmus Mundus Master of Theoretical Chemistry and Computational Modelling
Erasmus Mundus Master Sustainable and Territorial Development

Science@Leuven Masters Scholarships & Admission Requirements

Applicants must meet and prove the following requirements:
The applicants have not studied or worked at the University of Leuven before,
The applicants have a bachelor degree from a foreign university that gives them access to the master programme they are applying for,
The applicants can prove having had excellent study results during their former training,
The applicants show strong motivation to follow a master programme at the Faculty of Science of the K.U.Leuven
The applicants are willing to act as an ambassador for the programme.

For more information and scholarship applications, see: Science@Leuven Scholarships

More: Graduate Scholarships » International Scholarships » University Scholarships

African Scholarships » African Women Scholarships & Grants » Developing Countries Scholarships » Erasmus Mundus Scholarships for Developing Countries » Fellowship Programs » Funding Grants for NGOs » Government Scholarships » LLM Scholarships » MBA Scholarships » PhD and Masters by Research Scholarships » Public Health Scholarships - MPH Scholarships » Refugees Scholarships » Research Grants » Scholarships and Grants

Scholarships for African Students » Undergraduate Scholarships » African Women Scholarships & Grants » Developing Countries Scholarships » Erasmus Mundus Scholarships for Developing Countries » Fellowship Programs » Funding Grants for NGOs » Government Scholarships » LLM Scholarships » MBA Scholarships » PhD and Masters by Research Scholarships » Public Health Scholarships - MPH Scholarships » Refugees Scholarships » Research Grants » Scholarships and Grants

Scholarships in Australia » Scholarships in Belgium » Scholarships in Canada » Scholarships in Germany » Scholarships in Italy » Scholarships in Japan » Scholarships in Korea » Scholarships in Netherlands » Scholarships in UK » Scholarships in USA