Scholarships on School Self Evaluation in the African Context

Studentship for Africa » International Academic Grants » University Scholarships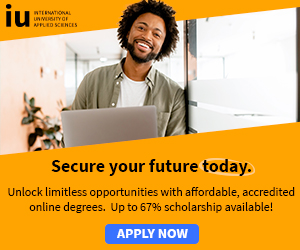 School Self Evaluation in the African Context
Graduate School of Education
University of Bristol
Applications are invited for a full-time research studentship funded by the EdQual Research Programme Consortium (see http://www.edqual.org/) and to be taken up at the Graduate School of Education (GSOE) University of Bristol on the topic of 'School Self Evaluation in the African Context'.
The studentship is linked to research on a similar topic being carried out by one of the large-scale projects within EdQual - School Effectiveness and Education Quality (SeeQ) led by University of Bristol.
The student will be expected to have sufficient prior knowledge and experience of the education systems of the SACMEQ member countries ( www.sacmeq.org ) to develop his/her own research on the themes of the relationship between school effectiveness and school evaluation/self evaluation in the African context - thereby addressing current debates concerning the realities of educational effectiveness in Africa.
Applications that include innovation in either quantitative or qualitative (or both) research methods would be welcome.
Successful candidates will have a contribution of their fees paid and will receive a maintenance stipend.
The total amount will be £12,000 a year for three years, depending on satisfactory progress of the dissertation research.
The application should make clear that it is for the EdQual studentship on 'School Self Evaluation in the African Context'.
Candidates should outline a research project they would like to carry out within the broad framework of the studentship described above.
Enquiries specifically about the MPhil/PhD programme and the application process should be addressed to programme administrator Jacqui.Upcott [at] bristol.ac.uk.
If appropriate it may be possible to explore joint registration/supervison with other universities in the RPC.
The closing date for applications is 28th February
Follow the links below for more details and application contacts.
Candidates should complete and return an application form for the GSOE MPhil/PhD programme, which can be obtained at: Scholarships on School Self Evaluation in the African Context

More: Studentship for Africa » International Academic Grants » University Scholarships