Scholarships for Study in Holland
Scholarships for Study in Holland; Netherlands scholarships for international students from developing countries. International bachelors, masters & PhD scholarships for study in Netherlands.
Netherlands Scholarships » Netherlands Undergraduate Scholarships » Netherlands Masters Scholarships » Netherlands PhD Scholarships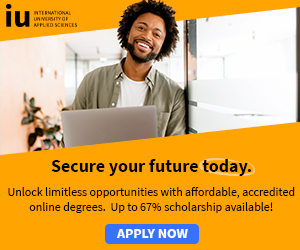 Scholarships for study in Holland: The main organization managing information about scholarships in Holland is NUFFIC, the Netherlands' Organization for International Cooperation in Higher Education.
Up to date information on all scholarships for Holland can always be found on their website www.nuffic.nl.
Below is an overview of the major scholarships available to foreign students in Holland:
1. The Huygens scholarship
Huygens is the scholarship programme of NUFFIC, therefore being a scholarship exclusively for study in Holland.
It is often administered abroad by the local Dutch embassies.
2. The Netherlands' Fellowship Programmes (NFP)
Since this programme, funded by the Netherlands' Ministry of Foreign Affairs, is meant for postgraduate students who have already started a career, students can only participate in the programme if they have been nominated by their employer.
The grants can be used either for Master's studies, Doctoral studies, short courses, training courses or refresher courses in Holland.
The programme currently operates in 57 countries.
This scholarship is also administered by Dutch embassies in the participating countries.
3. WOTRO
This is a scholarships programme for PhD or other Doctoral students.
The scholarship consists of a foundation supported by the Netherlands Ministry of Foreign Affairs, which aims at improving the research environment at developing countries by offering grants to individual researchers for securign appropriate research facilities.
The Doctoral project must be approved by both the local instances and a Dutch sponsor, and the research itself must be realated to development studies.
The duration of the scholarship is up to 4 years and consists of alternating studies in Holland and the student's home country.
4. United Nations scholarship programmes
The suborganisations of the United Nations give out numerous scholarships to students from certain countries for study in Holland among other countries.
Information can be obtained from the representations of the specific organisations in the student's home country.
5. Erasmus mundus
Students can also apply for a number of other programmes, for example the Erasmus mundus programme. Erasmus Mundus Scholarships for Developing Countries
For more information and scholarship applications, see: Scholarships for Study in Holland.
More: Postgraduate Scholarships » PhD Scholarships » International Scholarships » Scholarships for study Abroad
Scholarships in USA
»
Scholarships in Canada
»
Scholarships in UK
Scholarships for African Students » Undergraduate Scholarships » African Women Scholarships & Grants » Developing Countries Scholarships » Erasmus Mundus Scholarships for Developing Countries » Fellowship Programs » Funding Grants for NGOs » Government Scholarships » LLM Scholarships » MBA Scholarships » PhD and Masters by Research Scholarships » Public Health Scholarships - MPH Scholarships » Refugees Scholarships » Research Grants » Scholarships and Grants
Scholarships in Australia » Scholarships in Belgium » Scholarships in Canada » Scholarships in Germany » Scholarships in Italy » Scholarships in Japan » Scholarships in Korea » Scholarships in Netherlands » Scholarships in UK » Scholarships in USA
scholarships in Netherlands for Africans - scholarships Netherlands - study Netherlands scholarships - scholarships masters Netherlands - scholarships in Netherlands third world country students - Netherlands PhD scholarship - PhD position Netherlands - PhD studentship Netherlands - scholarships in Netherlands - Netherlands scholarships for Zimbabweans - Netherlands scholarships for African students - Netherlands scholarships for short courses - Netherlands scholarships for developing countries - Netherlands scholarships - Netherlands scholarships for Ugandans - Netherlands scholarships for Indonesians - Netherlands scholarships for PhD
PhD Scholarships in Holland – Full PhD Scholarships in Netherlands - Scholarship - Master Degree Scholarships in Netherlands – Scholarships for Netherlands Grants - NWO Rubicon Programme Scholarships - Netherlands - Scholarships for Development - NWO Rubicon Program Scholarships - Netherlands - Scholarships for Development - Netherlands Undergraduate Scholarships - PhD Scholarships in Netherlands - Master Scholarships in Netherlands - Postdoc Scholarships and Fellowships in Netherlands - Scholarships - Study in Holland - Holland Scholarship — Study in Holland - Master Degree Scholarships in Netherlands - PhD Degree Scholarships in Netherlands - Scholarships in Netherlands for Africans - Scholarships Netherlands - Study Netherlands Scholarships - Scholarships Masters Netherlands - Scholarships in Netherlands Third World Country Students - Netherlands PhD Scholarships - PhD Position Netherlands - PhD Studentship Netherlands Scholarships in Netherlands » Scholarships - Holland Scholarship — Study in Holland Scholarships » Netherlands Fellowship Programmes » Netherlands Scholarships » Holland Scholarships » Scholarship Positions » Netherlands Scholarships for African Students » Netherlands Scholarships for Developing Countries » Holland Scholarship — Nuffic Scholarships - Nuffic Fellowships » Netherlands Undergraduate Scholarships » Netherlands Bachelor's Scholarships » Netherlands Master's Scholarships » Netherlands PhD Scholarships
scholarships in Netherlands for Africans - scholarships Netherlands - study Netherlands scholarships - scholarships masters Netherlands - scholarships in Netherlands third world country students - Netherlands PhD scholarship - PhD position Netherlands - PhD studentship Netherlands - scholarships in Netherlands - Netherlands scholarships for Zimbabweans - Netherlands scholarships for African students - Netherlands scholarships for short courses - Netherlands scholarships for developing countries - Netherlands scholarships - Netherlands scholarships for Ugandans - Netherlands scholarships for Indonesians - Netherlands scholarships for PhD
netherlands scholarships netherlands scholarships for short courses holland scholarship 2018-2019 scholarships in netherlands third world country students netherlands scholarships for international students 2018 belgium government scholarship list of universities in netherlands for international students study in netherlands without ielts holland scholarship application form Undergraduate Netherlands Scholarships holland scholarship 2019-2020 scholarships in netherlands third world country students netherlands scholarships for international students 2019 holland scholarship 2018-2020 netherlands scholarships for international students 2018 belgium government scholarship holland scholarship application form list of universities in netherlands for international students Masters Netherlands Scholarships holland scholarship 2019-2020 holland scholarship for international students 2019 holland scholarships for international students scholarships in netherlands third world country students netherlands scholarships for international students 2018 belgium government scholarship holland scholarship application form list of universities in netherlands for international students PhD Netherlands Scholarships for students from developing countries phd in netherlands for international students Scholarships in Netherlands netherlands scholarships for short courses scholarships in netherlands for developing country students full netherlands scholarships for international students belgium government scholarship list of universities in netherlands for international students study in netherlands without ielts holland scholarship application form Undergraduate Scholarships in Netherlands netherlands scholarships for short courses scholarships in netherlands third world country students Masters Scholarships in Netherlands Fully-Funded PhD Scholarships for International Students PhD Scholarships in Netherlands PhD Scholarships in Holland holland scholarship 2018-2019 netherlands scholarships for short courses holland scholarship 2019-2020 scholarships in netherlands third world country students netherlands scholarships for international students 2018 belgium government scholarship holland scholarship application form phd in netherlands for international students Masters Scholarships in Holland netherlands scholarships for short courses Undergraduate Scholarships in Holland NWO Rubicon Programme Scholarships - Netherlands - Scholarships for Development - NWO Rubicon Program Scholarships - Netherlands - Scholarships for Development - Netherlands Undergraduate Scholarships - PhD Scholarships in Netherlands - Master Scholarships in Netherlands - Postdoc Scholarships and Fellowships in Netherlands - Scholarships - Study in Holland - Holland Scholarship — Study in Holland - Master Degree Scholarships in Netherlands - PhD Degree Scholarships in Netherlands