Scholarships for Master in Technology
Enhanced Communication for Cultural Heritage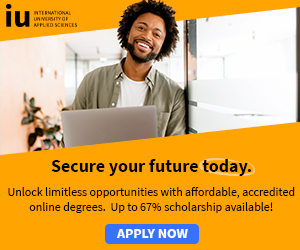 The University of Lugano, Switzerland, grants Scholarships for Master in Technology-Enhanced Communication for Cultural Heritage.
The scholarship amount is CHF 5,000 awarded on the basis of academic merit, regardless of scholar's country of origin.
TEC-CH is an international master that provides students with the theoretical knowledge and practical skills necessary to make use of new technologies for designing, developing and managing communication projects in the area of cultural heritage (e.g. museums, galleries, conservatories, archives).
International experts from well-known institutions active in the Cultural Heritage domain will lead students through the exploration of exciting new possibilities for cultural communication such as online communities, 3D worlds, interactive education and entertainment.
All students of the University of Lugano may learn Italian, French and German for free.
Applicants to the course must have a very good command of the English language and must hold a bachelor's degree in the fields of Humanities, Cultural Heritage or related disciplines.
"EC-CH has been designed for students who have a background in the areas of Humanities and Cultural Heritage and who wish to be involved in planning, developing, running, evaluating and managing communication projects, by means of new media and the Internet."
Application requirements include the application form (to be downloaded), copies of previous qualifications (BA / BSc; high school certificate), certified translation of diplomas originally printed in languages other than Italian, German, French, English or Spanish, official transcript of records, curriculum vitae, motivation letter, proof of good English language skills, photocopy of relevant pages of passport or ID card, photocopy of residence permit for foreign nationals already domiciled in Switzerland, application fee of CHR100.
Students may start their studies at TEC-CH both in the Winter and Summer semesters.
For the Winter semester
Early application deadline is April 1
Regular application deadline is July 1
For the Summer semester
Early application deadline is October 15
Regular application deadline is December 15
Requirements must be submitted by July 1 or December 15 by mail to:
Mrs. Paola Tonolla
Dean's Office, Faculty of Communication Sciences
University of Lugano
Via G. Buffi 13
6904 Lugano
Switzerland

For more information, please contact
TEC-CH
University of Lugano
Via Giuseppe Buffi 13
CH-6904 Lugano - Switzerland
Email: tec-ch [at] lu.unisi.ch
Tel: +41 58 666 4713
Fax: +41 58 666 4759
More information see; Scholarships for Master in Technology
More; International Master Scholarships » University Funds » Educational Grants