Scholarships for MSc in Environmental Technology & International Affairs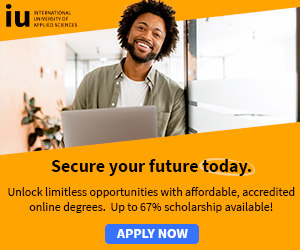 The MSc Program is designed to prepare the graduates to deal with international issues.
The cooperation between the Vienna University of Technology and the Diplomatic Academy of Vienna allows this specialized education in the area of technology, the international environmental policy and the management of environmental questions.
The scholarship amount is EUR 15,000.
Individuals interested in the scholarship are kindly asked to send their application documents (CV and a motivation letter) in English to stipendium[at]diepresse.com.
Admission Requirements
Admitted are individuals holding a Baccalaureate's degree, a Magister's degree or an internationally recognized first degree. Excellent English is an additional criteria for admission.
Non native speakers need to provide proof of their language skills by passing language tests.

Tuition Fee: EUR 19,000 (excluding travel expenses & cost of living)

Contact:

Vienna University of Technology
Continuing Education Center
Operngasse 11/017
1040 Vienna
Austria
Phone: +43 / (0)1 / 58801-41701
Fax: +43 / (0)1 / 58801-41799
E-mail: office[at]etia.at

For further details, and application materials, contact: Scholarships for MSc in Environmental Technology & International Affairs Website