Saving Lives at Birth Grants

International Development Grants » Life Saving Grants » International Grants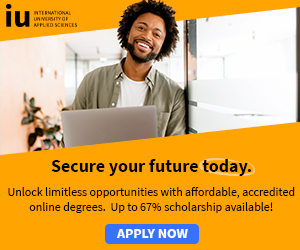 Saving Lives at Birth Grants: The U.S. Agency for International Development (USAID), the Government of Norway, the Bill & Melinda Gates Foundation, Grand Challenges Canada, and the U.K. Department for International Development (DFID) are seeking applications for the Saving Lives at Birth Challenge, which offers seed funding and transition funding for innovative projects.
The Challenge seeks entries on groundbreaking prevention and treatment approaches for pregnant women and newborns in poor, hard-to-reach communities around the time of delivery.
In order to address the problems of maternal deaths, neonatal deaths and stillbirth in low- and middle- income countries especially in sub-Saharan Africa and South Asia, this Challenge is organized to find innovative solutions based upon scientific, technological and operation breakthroughs.
This Challenge seeks innovative approaches to prevention and treatment across the following three areas.
<>bTechnologies: Inviting bold ideas for science and technology advances that prevent, detect or treat maternal and newborn problems at the time of birth.
Examples include simpler or portable technologies for newborn resuscitation, feeding, warming, and care of preterm and low birthweight newborns, infection management, and prevention and treatment of hypertensive disorders like preeclampsia/eclampsia.
Service Delivery: Bold ideas for new approaches to provide high-quality care at the time of birth.
Examples may include new ways of using information and communication technology (ICT) to improve health and healthcare delivery in rural areas, approaches that bring the benefits of fixed health systems to the community setting, new incentive plans for recruiting and retaining skilled personnel, training programs for community-based or alternative health workers, or better ways to refer and transport sick newborns and mothers with complications.
Demand: Bold ideas for empowering and engaging pregnant women and their families.
Examples may include innovative use of Information and computer technology (ICT) to incentivize individuals to seek care and/or adopt healthy behaviors; or mass communication methods that can change individual and collective behavior to improve outcomes around the time of birth.
Applications are invited from interventions that:
Increase access to primary health care for women and newborns by at least 50%;
Substantially improve the quality of care as measured by health outcomes; and
Lead to improved and sustained healthy behavior.

The deadline to submit applications is 2 April.

For more grants information and application materials, see; Saving Lives at Birth Grants More; International Development Grants » Life Saving Grants » International Grants