Saferworld Jobs
Jobs in Africa » Jobs Africa » Careers in Africa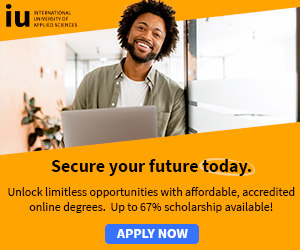 Country » Uganda
Regional Project Coordinator
Saferworld is an independent non-governmental organisation that works to prevent and reduce violent conflict and promote cooperative approaches to security.
Saferworld work with civil society, governments and international organisations to encourage and support effective policies and practices through advocacy, research and policy development, and through supporting the actions of others.
Job purpose:
The Regional Project Coordinator will contribute to the implementation of Saferworld's Sudan programme, conducting tasks such as advocacy, research, capacity building and engagement with partners and project development. Key areas of responsibility include:
Lead in networking with partners, identifying opportunities for collaboration and development of new project ideas, including project proposals and fundraising.
Lead in project management and support to partners, including in project implementation, financial management and reporting, and monitoring and evaluation.
Build and maintain effective relationships with potential partners and stakeholders and with relevant Saferworld staff regionally and in London
Contribute to the development of the overall strategy for Saferworld's Sudan programme
Ensure rigorous monitoring, learning and evaluation system across the implementation of the programme.
Ensure quality implementation of projects.
Ensure compliance with Saferworld's standard operating procedures and donor guidelines and protocols.
Update risk matrix and ensure mitigation measures are in place.
Contribute to developing options for further fundraising and reporting to existing funders
Any other duties as advised by direct line manager.

Person Specification

Essential requirements:
Master's degree in a relevant subject, or a first degree with additional relevant professional experience
At least 3 years' experience in non-profit project implementation, preferably in the East Africa region
Experience of working on conflict and/or peace-building issues
Proven ability to network and establish collaborative relationships with a variety of actors
Demonstrated experience in project management, including financial management and donor reporting
Good contextual knowledge of Sudan
Excellent communication and writing skills in English
Ability to work in a team and also on his/her own
Willingness and ability to travel in the region
Excellent Arabic language skills

Desirable competencies:
Understanding of conflict-sensitive approaches theory and tools
Experience of partner capacity building
Experience of public awareness-raising and media-related activities TERMS AND CONDITIONS Probation: A probationary period of three months Annual salary range: Salary in the range £19,344 - £27,576 gross plus benefits Leave entitlement: 28 days / year

How to apply:

Please send an application comprising with the reference SPC913 and a detailed CV and cover letter to Marie Aziz at recruitment [at] saferworld.org.uk

Ugandan citizens are encouraged to apply.

For more: Jobs in Africa » Jobs Africa » Careers in Africa

List of NGO Jobs, International Jobs, development jobs and other Job Opportunities, international development jobs, local jobs vacancies & jobs opportunities; opportunity jobs.