SOFRECO Jobs

Jobs in Africa » Jobs Africa » Careers in Africa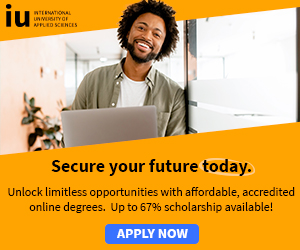 SOFRECO is a leading company in consultancy and technical assistance for sustainable economic and social development.
Sofreco is answering to the invitation to tender for the Technical assistance to the MoFa and Kenya rural development programme – Agricultural Research.
Sofreco is so actively looking for a Senior Technical Assistant – Institutional support the projects and structure of agricultural research. Long-term position in Kenya.
Qualifications and Skills:
The key expert should have at least a Masters Degree or a level of education that corresponds to completed university studies of at least 4 years attested by a diploma in one or more of the following or other related fields; Agriculture, Natural Resources Management, Economics, Rural development, Livestock.
The key expert has a proven background in dealing with a wide range of professionals and top government officials as well with other development partners' representatives.
Excellent command of spoken and written English with good reporting, interpersonal and communication skills is essential.

General professional Experience
At least 10 years professional experience in tropical areas, in the fields of Rural development, Natural Resources Management, Economy in Rural Areas, Food security, Agricultural research or directly related fields is necessary.
At least 5 years experience in advisory positions to government bodies.
Proven capacity to work in genuine partnership with national staff.

Specific professional experience
The expert should have a proven professional experience in high level policy advice for agricultural development.
The expert should demonstrate capacities to work at institutional capacity building.
The expert should be familiar with the project development cycle and field operations.
Specific professional experience in challenges related to development of arid areas is an advantage.
Specific professional experience in agricultural research in developing countries is an advantage.
A working knowledge and expertise in Sub-Saharan Africa is an advantage.
Fully conversant with and proven practical experience in implementation of EU administrative and financial regulations is necessary.

The intended commencement date will be end of June 2012 and the period of execution of the contract will be 48 months from this date. Applications from National or Regional experts will be particularly considered.

Deadline for application: 30/04/12 – Reference for application: OA7090-RBO

In case you are interested, please answer to rbo [at] sofreco.com sending your updated CV.

For more job information and application, see: Project Management Unit

For more: Jobs in Africa » Jobs Africa » Careers in Africa

List includes: NGO Jobs, international jobs, development jobs, relief jobs, international humanitarian jobs, international vacancies, international development, ngo jobs africa, ngo list, jobs vacancies, jobs opportunities, opportunity jobs, international non profit jobs.