SOFGEN Africa Ltd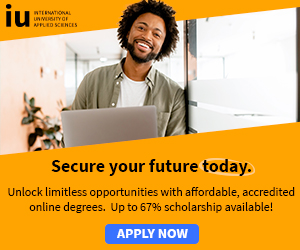 The heart of SOFGEN lies in its corps of highly experienced and mobile employees.
Unique in the world of banking consultancy, we employ people from over 30 countries with experience of implementing solutions in more than 100.
Our consultants are multilingual and willing to travel extensively
They seek to recruit a:
1. Finance Executive
Responsibilities
Prepare, supervise and manage SOFGEN Africa budget and the budgeting process
Ensure compliance with tax regulation in Africa
Ensure/implements that Africa financial function runs in accordance with corporate policies
Manage relationship with auditors, conduct/support annual audit
Prepare various financial reports for management
Perform payroll and wire transfer activities and manage employee benefits schemes
Manage bank relationship and day to day bank activities and daily cash flow situation
Monitor accounts receivables and accounts payable status Confirm that each invoice has been reviewed/approved by responsible person before it is processed in Navision and paid
Manage financial/accounting activities for all group companies within SOGEN Africa
Participate in SOFGEN Africa management meetings
Liaise with corporate legal on corporate legal activities
Ensure safekeeping of all corporate documentation
Experience in office administration

Qualifications & Skill:
4+ years of Finance and Accounting experience including Payroll, Wire Transfers, Accounts Payable
Certified Public Accountant CPA (K)
Understanding of international/cross border business and transfer pricing policies
Understanding of group consolidation and intercompany billing procedures
Audit experience
Microsoft Dynamics NAV
Microsoft Office (Excel, Word and Powerpoint) - Advanced
Excel skills is a must (pivot tables, vlookups, functions in general)
Microsoft Office (Project Publisher, Access)
Good numeracy skills
Ability to multi-task in a fast paced environment
Ability to coordinate between divisions and management structure. Take charge attitude to assume responsibility.
Good oral and written communication skills
Ability to work under pressure

Send current CVs, certification and application letters, indicating 3 referees with day time contacts to: cndolo{at}sofgen.com

For more opportunities, see: local jobs