SABI Grants

Non Profit Grants » International Funding » Education Grants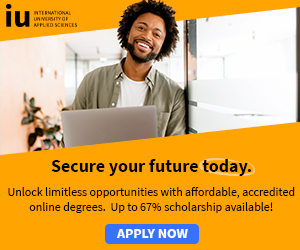 The South African Department of Science & Technology and the National Research Foundation jointly supports the activities of the South African Biosystematics Initiative (SABI).
SABI aims to develop a representative community of systematic biologists- well supported by government and society- addressing exciting and important issues relevant to South Africa's rich biological heritage.
SABI's funding and its activities are therefore focused around four thrusts including research, education and training, public understanding of science, and infrastructure.
This call for applications pertains to the research thrust of SABI.
Applications dealing with research on animal (excluding humans)/plant/fungi/protozoa and microbes (bacteria and viruses) systematics will be considered on a competitive basis for funding in 2010.
The research must primarily focus on groups occurring in South Africa.
To qualify for SABI funding in 2010, research applications must meet the following hurdles:
Joint participation by researchers based at South African museums/herbaria/microbial collection facilities and researchers based at universities in South Africa must be evident.
The significance of the taxon or study area (for biodiversity inventories/biogeographic studies) must be clearly motivated.

In addition, applications will be assessed according to a range of criteria relating to the track record of the applicant, scientific merit of the application, issues of equity and redress, collaborative efforts, and the potential impact of the research.

Funding will be allocated on a competitive basis but will take cognizance of strategic priorities for equity and redress issues (i.e. race, gender and age).

All applications must be submitted via the NRF's Interim Solution

Eligibility:
Full time employees at an NRF recognised research institution 3 in South Africa
Part-time employees on contract at an NRF recognized research institution in South Africa, but on condition that the appointment is for (at least) the duration of the project applied for in the submission.
Salaries must be paid by the research institution and the primary employment of the individual concerned must be at that institution.
A contract researcher appointed at a university or university of technology on behalf of a third party to fulfil a very specific function for the latter does not qualify for support.
Retired researchers affiliated to an NRF recognised research institution provided that:

Deadline: 31 August.

Follow the links below for more details and application contacts.

For more information and application, visit: SABI Grants Website

More: Non Profit Grants » International Funding » Education Grants