Run an eBay Business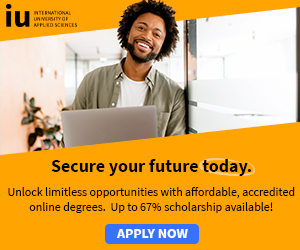 You can run an eBay business to earn extra cash as a student. You can make good money selling goods that people want like thousands of other successful businesses.
It would be difficult to run an eBay business unless you have a good and regular internet connection and a drop shipper located in Europe or America.
Starting your own eBay business is a good way to earn extra cash. A difficult decision is to choose what types of things you are going to sell. You can sell new products, used products, or even both.
Selling new products requires you to find a cheap and reliable source. The options available include purchasing from wholesalers, importers, distributors, or directly from manufacturers.
Drop shippers will normally package and deliver goods on your behalf and even using your logos.
If you choose to sell used products, then you need to plan how to acquire and maintain an inventory of profitable products.
Used products can be bought cheaply from flea markets (or car boot sales/market in UK), garage sales, auction sales etc. Collectibles are very popular items to sell on eBay.
Warning - running an eBay business is easily said than done. In addition, most countries will not allow student visa holders to run a business.
I have absolutely no experience in that area so I would not help anyone. I however need to warn you of the many frauds doing rounds on the Internet.
Be very careful before you take out your credit card to buy Internet business related products. Do not be tempted by high credit card limits. The money needs to be paid back!
If you want to run an eBay business to supplement your income, do your research well. The following are excellent resources I have heard of in this area. Seek them out for ideas and information:
202 Things You Can Buy and Sell for Big Profits! By James Stephenson
Make Big Profits on eBay: Start Your Own Million $ Business By Jacquelyn Lynn and Charlene Davis.
Learn from eBay sites like the eBay Learning Center and eBay Seller's Guide.

Also see the following essential resources:

Online Business? Use Ken Evoy's Site Build It!

Are Online Business, Internet Business, and Work at Home Business etc Truth or Farce?

Scholarships for African Students » Undergraduate Scholarships » African Women Scholarships & Grants » Developing Countries Scholarships » Erasmus Mundus Scholarships for Developing Countries » Fellowship Programs » Funding Grants for NGOs » Government Scholarships » LLM Scholarships » MBA Scholarships » PhD and Masters by Research Scholarships » Public Health Scholarships - MPH Scholarships » Refugees Scholarships » Research Grants » Scholarships and Grants

Scholarships in Australia » Scholarships in Austria » Scholarships in Belgium » Scholarships in Canada » Scholarships in Germany » Scholarships in Italy » Scholarships in Japan » Scholarships in Korea » Scholarships in Netherlands » Scholarships in UK » Scholarships in USA