Rule of Law Masters Scholarships

LLM Scholarships » Law School Scholarships » Law Scholarships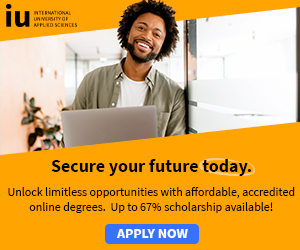 Rule of Law Masters Scholarships: The Middle East Rule of Law Masters Scholarships Program (MEROL) offers fellowships for graduate study in the United States leading to masters degrees. Eligible fields include law (LLM), public policy / public administration, media / communications studies, and gender / women's studies.
The program aims to assist in the creation of a critical mass of reform-minded professionals in the Middle East working in fields crucial to the development and sustainability of open societies.
In conceiving of the foundations of the "Rule of Law" to include the healthy functioning of various public sectors beyond law itself, MEROL represents an extension of the Open Society Foundations' Palestinian Rule of Law Program (PROL). Since 2003, the PROL program has supported over 50 LLM fellowships for Palestinian lawyers who are now engaged in law reform, teaching, and the development of a Palestinian rule of law infrastructure.
Funded by the Open Society Foundations and host partner universities, and administered by the Open Society Foundations, the program supports Middle Eastern students from Jordan, Lebanon, Syria, Egypt, and Iraq who demonstrate both academic excellence and strong leadership potential.
Ten MA awards in the fields listed above are available annually. Five LLM (Masters of Law) awards are available annually.
Grantees agree to live in their home countries for at least two years upon degree completion in the United States.
Law Scholarship Eligibility
Applicants must:
Be legally resident in Egypt, Jordan , Iraq, Lebanon, or Syria at the time of application
Demonstrate an excellent academic record and have an advanced degree (minimum: bachelor's)
Display impressive civil society leadership potential
Prove through testing and interviews strong English language ability (minimum TOEFL score of 480)
Be able to begin the program in August or September
Be able to receive and maintain a U.S. J-1 visa
Participate in an intensive academic writing program prior to departure to U.S.
Commit to returning to the home country upon degree completion

Law Scholarship Guidelines

The law fellowship provides:
Tuition and mandatory university fees
Monthly stipend for room, board, and living expenses
Transportation to/from the U.S.
Accident and sickness insurance during program
Funds for educational materials
Funds for professional development
An intensive academic writing program before starting at host universities

The fellowship does Not provide:
Funding for dependent family members
The option to choose university placement

For more information and scholarship applications, see: Rule of Law Masters Scholarships

More: LLM Scholarships » Law School Scholarships » Law Scholarships