Republic of Cyprus Scholarships for Study at CIIM Business School
Full Scholarships » MBA Scholarships » University Scholarships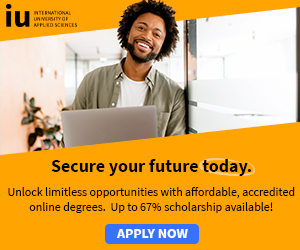 The Republic of Cyprus is offering five (5) full scholarships of 12-months duration to study for the attainment of the Cyprus International Institute of Management (CIIM) Master in Business Administration (MBA) or Master in Public Sector Management Programme (MPSM) for the academic year.
Eligible candidates are citizens of Gambia and Sudan.
Application Procedure:
In order to submit an application for scholarship, the applicant must attain an official endorsement by her/his country's Ministry of Foreign Affairs completing the Endorsement Form, which must be submitted along with the application form.
The applicants may then submit their applications along with the endorsement form at a Competent Consular Authority of the Republic of Cyprus of their choice.
The deadline for the submission of applications is June.
For further information or queries you can contact Mr. Marios Siathas of CIIM at:
Tel: +35722462205
Email: marios[ at ]ciim.ac.cy
For further details, and application materials, contact:
For more information and scholarship application materials, visit; Republic of Cyprus Scholarships for Study at CIIM Business School
More; Full Scholarships » MBA Scholarships » University Scholarships