RTI International Jobs

 Location: Africa.
Jobs in Africa » Jobs Africa » Careers in Africa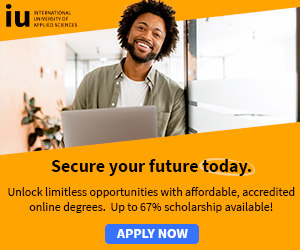 Country » Senegal
NTD ENVISION Resident Program Advisor
The Resident Program Advisor (RPA) is responsible for providing a wide range of support to the Senegal NTD country program, and will represent RTI's ENVISION program in Senegal.
The Resident Program Advisor will work closely with the Child Fund NTD program coordinator, the Ministry of Health and USAID/Senegal mission to support and ensure effective management of the country program.
The RPA will collaborate with the national NTD task force and assist with work-planning, NTD program assessments, and impact surveys.
The RPA will work with the ENVISION Operations and Technical teams to ensure timely submission of technical and financial deliverables and sound management of ENVISION program budgets and contractual obligations in Senegal.
Specific examples of support include: preparation of annual country work plans and budgets; financial management, program implementation, monitoring and evaluation of country program activities, and implementation of reporting tools in collaboration with Child Fund and the Ministry of Health.
In addition, the Resident Program Advisor to Senegal also provides global support for NTD activities in Senegal including provision of specific technical assistance upon request.
Based in: Dakar, Senegal (100% effort) Reports to: Deputy Director, Technical
Duties and Responsibilities:
Work with the national NTD Task Force, Child Fund and the Ministry of Health to develop annual work plans and budgets and ensure activities are in line with ENVISION agreements for Senegal program;
Assist in monitoring spending and making projections to ensure project is carried out within budget;
Assist with field supervision and monitoring during mass drug administration, mapping and impact studies;
Provide technical assistance to the national program in the use of the TIPAC planning tool; the planning of NTD stakeholders meetings and NTD review meetings
Provide technical assistance to the Ministry of Health and NTD partners (USAID/Senegal, WHO/Senegal, Child Fund, Sightsavers, OMVS, Plan, etc.)
Monitor and report on country program progress on a weekly basis, using the work plan timeline; submit weekly progress reports to the Deputy Director and NTD Advisor backstopping Senegal, highlighting any areas of concern or matters requiring remedial action;
Assist in responding to requests from the USAID/Washington and ENVISION technical team for information on country programs;
Assist in preparing routine technical and programmatic reports, including semi-annual reports and updates;
In collaboration with the national NTD team, travel to selected districts for supervision and data collection;
Assist with the preparation of scopes of work and budgets for consultants and subcontractors, as needed, and provide follow up for obtaining their approval;
Work in partnership with the ENVISION M&E team in monitoring implementation of the country program to include tracking progress of program targets and deliverables, identifying issues that need to be addressed and ensuring that technical and financial reporting requirements are met; keep ENVISION team up to date on all project activities;

Requirements
Advanced degree, Masters or above, in public health or relevant discipline
10-12 years of experience working in international development with at least 5 years of experience in disease control and implementation of health programs
Experience in disease surveillance, neglected tropical diseases preferred
Relevant experience in monitoring, database management and program evaluation
Experience in all aspects of program management: planning, organizing and analytical skills
Strong organizational and interpersonal skills and ability to work in a team-oriented setting
Strong French and English language oral and written communication skills
Proficient in Microsoft Office (Word, Excel, PowerPoint)
Experience working with USAID or other donor-funded projects preferred
Ability to successfully coordinate with officials from the Ministry of Health at all levels, U.S. Government, donor organizations, NGOs, and other agencies
Willingness to travel within Senegal frequently

Travel: Up to 25%

How to apply:

To Apply: Interested applicants should submit a current CV with contact information to www.rti.org/job14426.

Candidates are encouraged to apply as soon as possible.

Only short listed applicants will be contacted. RTI is proud to be an EEO/AA employer M/F/D/V.

For more job opportunities in Africa, see: RTI International Jobs

For more local jobs, see : Jobs in Africa » Jobs Africa » Careers in Africa