Postdoc Scholarship in Immunology/Innate Immunity, University Hospital - Germany

International Scholarships » Research Postdotoral Fellowship » University Scholarship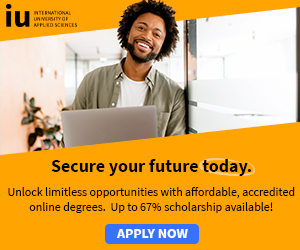 Research postdoc fellowship scholarship is immediately available at University Hospital, Medical School of Essen, Germany for a highly motivated candidate with strong interests in molecular cell biology and mucosal immunology.
Individuals applying for this position must have a Ph.D. and/or M.D. degree and should be fluent in English and/or German (both verbal and written) and display excellent interpersonal skills and ability to work with others.
Solid practical experience in basic molecular cell biology and immunology techniques would be essential.
Women scientists and minorities are especially encouraged to apply.
The position is initially for one year and can be prolonged after positive evaluation for up to three years.
Remuneration will be on a tax-free, monthly stipend basis according to the regulations of the University of Duisburg-Essen. (If desired, low-cost accommodation is available on campus.)
Interested candidates are invited to submit their application (preferably as one pdf-file including cover letter, detailed curriculum vitae, 2-page statement of research experience and interests, name/address of at least 3 references and, if applicable, pdf-files of previous publications) electronically.
For more information see; Postdoc Scholarship in Immunology/Innate Immunity

MOre; International Scholarships » Research Postdotoral Fellowship » University Scholarship

African Scholarships » Undergraduate Scholarships » African Women Scholarships & Grants » Developing Countries Scholarships » Erasmus Mundus Scholarships for Developing Countries » Fellowship Programs » Funding Grants for NGOs » Government Scholarships » LLM Scholarships » MBA Scholarships » PhD and Masters by Research Scholarships » Public Health Scholarships - MPH Scholarships » Refugees Scholarships » Research Grants » Scholarships and Grants