Post-Doctorial Residential Research & Teaching Fellowship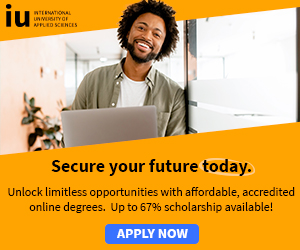 International Research Fellowships » Funded Fellowships » Educational Fellowships
Free Scholarship + Free Tablet! - Every Registered Student Receives a Free Scholarship and Tablet!*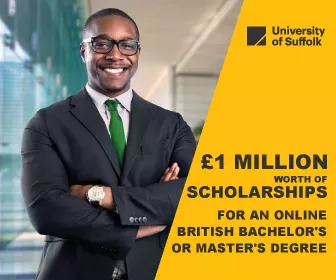 The Carter G. Woodson Institute for African-American and African Studies at the University of Virginia invites scholars whose work focuses on Africa and/or the African Diaspora to apply for a two-year post-doctoral research and teaching fellowship, beginning August 25, 2010 and ending August 24, 2012.
This residential fellowship is a two year appointment and carries an annual salary of $45,000 plus benefits.
Fellowship appointment begins: August 25, 2010
Eligibility
The competition for the Woodson Institute fellowship is open to qualified candidates without restriction as to citizenship or current residence.
Former employees of the University of Virginia may not apply against a deadline which falls within the twelve months immediately following the termination of their University of Virginia employment.
Applicants for the post-doctoral fellowship must have been awarded their Ph.D. by the time of application or furnish proof that it will be received prior to June 30, 2010. Please note: Individuals may not apply for the Woodson predoctoral and post-doctoral fellowships at the same time.
Conditions
The post-doctoral fellow must be in residence at the University of Virginia for the duration of the award period, and must agree to teach one course per year in the African-American and African Studies program to be offered in the Fall or the Spring.
Woodson fellows are expected to attend twice-monthly workshops and to make at least one formal presentation of their work to the University community.
How to apply
The following materials, with the exception of the letters of reference
Letter of application stating interest in the program.
Curriculum Vitae, which should include the following: personal information; date(s) and location(s) of degree(s) earned; honors and awards; lectures and conference presentations; publications; names of referees.
A project description, including title, not to exceed seven double-spaced pages. It should indicate the nature of the research to be completed during the period of the fellowship award, as well as the significance of this work.
The project description should include a detailed research plan giving concrete objectives to be achieved during the award period.
For post-doctoral candidates, the objectives should include a statement of publication plans for the proposed research and writing.
Project descriptions exceeding seven double-spaced pages will not be considered.
Three confidential letters of reference to be sent directly to the Woodson Institute by persons qualified to evaluate proposal for which support is being sought. (Original only)
Application Deadline; December 1
Follow the links below for more details and application prospectus.
For More Information and Application, Please Visit; Post-Doctorial Residential Research & Teaching Fellowship Website
More; International Research Fellowships » Funded Fellowships » Educational Fellowships