Pharmacy Undergraduate Scholarships - Keele University, UK.

Education Scholarships » University Scholarships » International Scholarships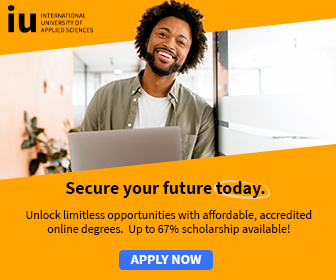 Pharmacy Undergraduate Scholarships: Professor Stephen Chapman, BSC, PhD, Cert.H.Econ, FRSM, FRPharms Head of the School of Pharmacy, Keele University UK will be holding interviews for this prestigious scholarship.
The scholarship covers:
Tuition fees, for all years of study.
On-campus accommodation.
Contribution towards living expenses.
One return airfare from Kenya.
Possibility of summer vacation work at Sanofi Aventis, UK Office in Guildford.

Pharmacy Scholarship Eligibility:
Must have KCSE with a mean grade of A overall, with Chemistry, Biology, English and Maths at grade A.
Work experience in Pharmacy or healthcare and evidence of contribution to society voluntary/charity work.
Candidates who have already had the opportunity of studying for one year or more outside of Africa will not be eligible.
Completing an application form is not a guarantee for interview.
Candidates will be required to prove their nationality and show that without the scholarship they would be unable to study in the UK.

A maximum of 20 candidates will be selected for a written test and a short list will be made for the final selection interview.

For more details Contact: Uniserv Education, Nairobi, Kenya. Tel - 020 445 2732, 0723 597 445, 0735 014 549 or email info@uniserveducation.com

Pharmacy Undergraduate Scholarships - Keele University, UK.

For more information and scholarship applications see; Education Scholarships » University Scholarships » International Scholarships

African Scholarships » African Women Scholarships & Grants » Developing Countries Scholarships » Erasmus Mundus Scholarships for Developing Countries » Fellowship Programs » Funding Grants for NGOs » Government Scholarships » LLM Scholarships » MBA Scholarships » PhD and Masters by Research Scholarships » Public Health Scholarships - MPH Scholarships » Refugees Scholarships » Research Grants » Scholarships and Grants