PhD Sudentship in Safety and Risk Management at University of Bath

Scholarships for Students » International Scholarships » University Grants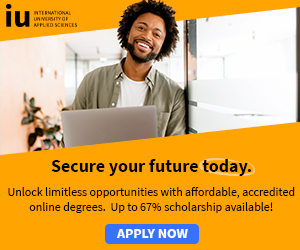 Funded PhD Studentship Safety Culture & Risk Management, Department of Psychology
Developing Safety Culture Interventions in the Manufacturing SectorUniversity of Bath, School of Psychology, in association with Department of Psychology, University of Plymouth.
This three year funded research studenship, supported by the Great Western Research regional development fund, is available within the Department of Psychology at the University of Bath, for 36 months, from February.
The research will build upon established insights from the Health and Safety Culture / Climate field, and will be based at a large manufacturing plant in the South West of England.
An action research approach is envisaged.
This will involve the researcher actively working with and within the sponsor organisation, based at Exeter.
The project will focus on developing innovative workplace risk management interventions, designed to bring about sustainable improvements in health and safety performance within the sponsor organisation.
The successful candidate will be expected to register for a full-time PhD, jointly supervised by Dr Andrew Weyman, University of Bath, and Dr Elizabeth Hellier, University of Plymouth.
Applicants should possess a good first degree in psychology, human factors / ergonomics; sociology or other social / management science.
A higher degree in applied social science, risk management; a recognised occupational health and safety qualification, e.g. NEBOSH certificate / diploma, or relevant workplace experience is desirable. Experience of employment practices outside the higher education sector would also be an advantage.
Successful UK or EU applicants will receive a (tax free) stipend of £12,000 per annum.
Overseas applicants would receive a reduced stipend of £5000 per annum in order that the full tuition fees may be covered.
For further information and an informal discussion of the requirements for this post prospective applications should contact;
Dr Andrew Weyman, Department of Psychology, University of Bath,
tel: 01225 385279 or 07976 342829,
e.mail: a.weyman [at] bath.ac.uk,
before the closing date of 9 February.
For more: Scholarships for Students » International Scholarships » University Grants