PhD Scholarships in Social Sciences & Media and Communication - Queen Margaret University, UK
University Scholarships » Education Grants » Research Scholarships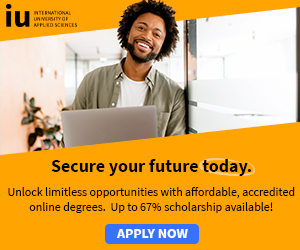 Queen Margaret University, Edinburgh is a research led institution specialising in high quality research in its niche areas.
QMU is making funds available for up to 8 PhD studentships in our distinctive research areas.
Successful applicants will have all fees waived for three years and will receive support with living costs.
Within the School of Social Sciences, Media and Communication studentships are available in:
Creativity, culture and film studies
Environmental justice
The Public Relations Industry
Gender, body image, bullying, social exclusion
Health psychology in relation to vulnerable / older patients
Speech Sciences

Language requirements: IELTS 6.5 with no element less than 6.0 / TOEFL 250

Contacts and how to apply

For more information email:

researchdegrees [at] qmuc.ac.uk or see:

PhD Scholarships in Social Sciences & Media and Communication application forms, see: PhD Scholarships in Social Sciences & Media and Communication - Queen Margaret University, UK


More: University Scholarships » Education Grants » Research Scholarships