PhD Scholarships in Holland
Netherlands PhD Scholarships » Netherlands Graduate Scholarships » Netherlands Doctoral Scholarships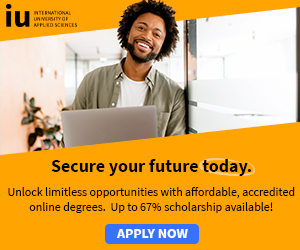 PhD Scholarships in Holland: Mid-career professionals who are already in employment and who are nationals of and working in one of the selected countries can apply for this PhD fellowship.
The maximum duration of a PhD fellowship is four years.
PhD degrees can be pursued at one of the 18 Dutch universities and institutes for international education. The maximum NFP budget available for a PhD study programme is EUR 74,000.
This amount is intended as a contribution towards the costs of living and to cover the costs of visas, travel, insurance, etc. as specified in the NFP booklet 'Rules and regulations for fellowship holders'.
Eligible countries in Africa include:
Ivory Coast, Kenya, Mali, Mozambique, Namibia, Nigeria, Rwanda, Senegal, South Africa, Tanzania, Uganda, Zambia, Zimbabwe
PhD students are allowed to seek alternative sources of funding.
Deadline and selection procedure
There are two selection rounds and deadlines each year.
Applications for an NFP PhD fellowship should have reached Nuffic before the first of July or before the first of November preceding the year during which the PhD research project will start.
Candidates are advised to submit their applications to the Netherlands embassies or consulates at least one month before Nuffic's deadline.
The embassy or consulate forwards an application that meets all of the criteria to Nuffic.
Applications received after the second deadline can be taken into consideration only for the following year.
Nuffic informs the embassy, the candidate, his/her employer and the institution of the outcome of the selection.
For scholarships application: PhD Scholarships in Holland Website
More: PhD Scholarships » Academic Scholarships » Education Scholarships
Scholarships in USA » Scholarships in Canada » Scholarships in UK
Scholarships for African Students
»
Undergraduate Scholarships
»
African Women Scholarships & Grants
»
Developing Countries Scholarships
»
Erasmus Mundus Scholarships for Developing Countries
»
Fellowship Programs
»
Funding Grants for NGOs
»
Government Scholarships
»
LLM Scholarships
»
MBA Scholarships
»
PhD and Masters by Research Scholarships
»
Public Health Scholarships - MPH Scholarships
»
Refugees Scholarships
»
Research Grants
»
Scholarships and Grants
Scholarships in Australia » Scholarships in Belgium » Scholarships in Canada » Scholarships in Germany » Scholarships in Italy » Scholarships in Japan » Scholarships in Korea » Scholarships in Netherlands » Scholarships in UK » Scholarships in USA
Scholarships in Africa - Scholarships for Africans » Algeria Scholarships » Angola Scholarships » Benin Scholarships » Botswana Scholarships » Burkina Faso Scholarships » Burundi Scholarships » Cameroon Scholarships » Cape Verde Scholarships » Central African Republic Scholarships » Chad Scholarships » Comoros Scholarships » Democratic Republic of Congo Scholarships » Djibouti Scholarships » Egypt Scholarships » Equatorial Guinea Scholarships » Eritrea Scholarships » Ethiopia Scholarships » Gabon Scholarships » Gambia Scholarships » Ghana Scholarships » Guinea Scholarships » Guinea-Bissau Scholarships » Ivory Coast Scholarships / Côte d'Ivoire Scholarships » Kenya Scholarships » Lesotho Scholarships » Liberia Scholarships » Libya Scholarships » Madagascar Scholarships » Malawi Scholarships » Mali Scholarships » Mauritania Scholarships » Mauritius Scholarships » Morocco Scholarships » Mozambique Scholarships » Namibia Scholarships » Niger Scholarships » Nigeria Scholarships » Rwanda Scholarships » Sao Tome and Principe Scholarships » Senegal Scholarships » Seychelles Scholarships » Sierra Leone Scholarships » Somalia Scholarships » South Africa Scholarships » South Sudan Scholarships » Sudan Scholarships » Swaziland Scholarships » Tanzania Scholarships » Togo Scholarships » Tunisia Scholarships » Uganda Scholarships » Zambia Scholarships » Zimbabwe Scholarships
Scholarships in Asia » Afghanistan Scholarships » Bangladesh Scholarships » Bhutan Scholarships » Burma (Myanmar) Scholarships » Cambodia Scholarships » China Scholarships » India Scholarships » Indonesia Scholarships » Iran Scholarships » Iraq Scholarships » Israel Scholarships » Japan Scholarships » Jordan Scholarships » Kazakhstan Scholarships » South Korea Scholarships » Malaysia Scholarships » Nepal Scholarships » Pakistan Scholarships » Philippines Scholarships/ Filipino Scholarships » Russian Scholarships » Saudi Arabia Scholarships » Singapore Scholarships » Sri Lanka Scholarships » Syria Scholarships » Thailand Scholarships » Turkey Scholarships » Vietnam Scholarships » Yemen Scholarships
Scholarships in Europe » Belgium Scholarships » Cyprus Scholarships » Czech Republic Scholarships » Denmark Scholarships » Finland Scholarships » France Scholarships » Germany Scholarships » Greece Scholarships » Hungary Scholarships » Iceland Scholarships » Ireland Scholarships » Italy Scholarships » Netherlands Scholarships » Norway Scholarships » Poland Scholarships » Portugal Scholarships » Romania Scholarships » Slovakia Scholarships » Spain Scholarships » Sweden Scholarships » Switzerland Scholarships » United Kingdom Scholarships / UK Scholarships in Britain
Scholarships in America » Canada Scholarships » Cuba Scholarships » Dominican Republic Scholarships » Grenada Scholarships » Guatemala Scholarships » Haiti Scholarships » Honduras Scholarships » Jamaica Scholarships » Mexico Scholarships » United States Scholarships/USA Scholarships in USA
Australia Scholarships » New Zealand Scholarships
South America Scholarships » Argentina Scholarships » Brazil Scholarships
scholarships in Netherlands for Africans - scholarships Netherlands - study Netherlands scholarships - scholarships masters Netherlands - scholarships in Netherlands third world country students - Netherlands PhD scholarship - PhD position Netherlands - PhD studentship Netherlands - scholarships in Netherlands - Netherlands scholarships for Zimbabweans - Netherlands scholarships for African students - Netherlands scholarships for short courses - Netherlands scholarships for developing countries - Netherlands scholarships - Netherlands scholarships for Ugandans - Netherlands scholarships for Indonesians - Netherlands scholarships for PhD
PhD Scholarships in Holland – Full PhD Scholarships in Netherlands - Scholarship - Master Degree Scholarships in Netherlands – Scholarships for Netherlands Grants - NWO Rubicon Programme Scholarships - Netherlands - Scholarships for Development - NWO Rubicon Program Scholarships - Netherlands - Scholarships for Development - Netherlands Undergraduate Scholarships - PhD Scholarships in Netherlands - Master Scholarships in Netherlands - Postdoc Scholarships and Fellowships in Netherlands - Scholarships - Study in Holland - Holland Scholarship — Study in Holland - Master Degree Scholarships in Netherlands - PhD Degree Scholarships in Netherlands - Scholarships in Netherlands for Africans - Scholarships Netherlands - Study Netherlands Scholarships - Scholarships Masters Netherlands - Scholarships in Netherlands Third World Country Students - Netherlands PhD Scholarships - PhD Position Netherlands - PhD Studentship Netherlands Scholarships in Netherlands » Scholarships - Holland Scholarship — Study in Holland Scholarships » Netherlands Fellowship Programmes » Netherlands Scholarships » Holland Scholarships » Scholarship Positions » Netherlands Scholarships for African Students » Netherlands Scholarships for Developing Countries » Holland Scholarship — Nuffic Scholarships - Nuffic Fellowships » Netherlands Undergraduate Scholarships » Netherlands Bachelor's Scholarships » Netherlands Master's Scholarships » Netherlands PhD Scholarships
scholarships in Netherlands for Africans - scholarships Netherlands - study Netherlands scholarships - scholarships masters Netherlands - scholarships in Netherlands third world country students - Netherlands PhD scholarship - PhD position Netherlands - PhD studentship Netherlands - scholarships in Netherlands - Netherlands scholarships for Zimbabweans - Netherlands scholarships for African students - Netherlands scholarships for short courses - Netherlands scholarships for developing countries - Netherlands scholarships - Netherlands scholarships for Ugandans - Netherlands scholarships for Indonesians - Netherlands scholarships for PhD
netherlands scholarships netherlands scholarships for short courses holland scholarship 2018-2019 scholarships in netherlands third world country students netherlands scholarships for international students 2018 belgium government scholarship list of universities in netherlands for international students study in netherlands without ielts holland scholarship application form Undergraduate Netherlands Scholarships holland scholarship 2019-2020 scholarships in netherlands third world country students netherlands scholarships for international students 2019 holland scholarship 2018-2020 netherlands scholarships for international students 2018 belgium government scholarship holland scholarship application form list of universities in netherlands for international students Masters Netherlands Scholarships holland scholarship 2019-2020 holland scholarship for international students 2019 holland scholarships for international students scholarships in netherlands third world country students netherlands scholarships for international students 2018 belgium government scholarship holland scholarship application form list of universities in netherlands for international students PhD Netherlands Scholarships for students from developing countries phd in netherlands for international students Scholarships in Netherlands netherlands scholarships for short courses scholarships in netherlands for developing country students full netherlands scholarships for international students belgium government scholarship list of universities in netherlands for international students study in netherlands without ielts holland scholarship application form Undergraduate Scholarships in Netherlands netherlands scholarships for short courses scholarships in netherlands third world country students Masters Scholarships in Netherlands Fully-Funded PhD Scholarships for International Students PhD Scholarships in Netherlands PhD Scholarships in Holland holland scholarship 2018-2019 netherlands scholarships for short courses holland scholarship 2019-2020 scholarships in netherlands third world country students netherlands scholarships for international students 2018 belgium government scholarship holland scholarship application form phd in netherlands for international students Masters Scholarships in Holland netherlands scholarships for short courses Undergraduate Scholarships in Holland NWO Rubicon Programme Scholarships - Netherlands - Scholarships for Development - NWO Rubicon Program Scholarships - Netherlands - Scholarships for Development - Netherlands Undergraduate Scholarships - PhD Scholarships in Netherlands - Master Scholarships in Netherlands - Postdoc Scholarships and Fellowships in Netherlands - Scholarships - Study in Holland - Holland Scholarship — Study in Holland - Master Degree Scholarships in Netherlands - PhD Degree Scholarships in Netherlands
Master Degree Scholarships in Netherlands – Scholarships for Netherlands Grants - NWO Rubicon Programme Scholarships - Netherlands - Scholarships for Development - NWO Rubicon Program Scholarships - Netherlands - Scholarships for Development - Netherlands Undergraduate Scholarships - PhD Scholarships in Netherlands - Master Scholarships in Netherlands - Postdoc Scholarships and Fellowships in Netherlands - Scholarships - Study in Holland - Holland Scholarship — Study in Holland - Master Degree Scholarships in Netherlands - PhD Degree Scholarships in Netherlands - Scholarships in Netherlands for Africans - Scholarships Netherlands - Study Netherlands Scholarships - Scholarships Masters Netherlands - Scholarships in Netherlands Third World Country Students - Netherlands PhD Scholarships - PhD Position Netherlands - PhD Studentship Netherlands Scholarships in Netherlands - Scholarships for Development - Netherlands Fellowship Programmes - Study in Holland - Scholarships for Netherlands - MBA Scholarships Programme - Business School Netherlands - Scholarships Netherlands - Scholarship Positions - Netherlands Fellowship Programmes (NFP) for Short Courses - Netherlands Scholarships - PhD Scholarships in Netherlands - Master Scholarships in Netherlands - Postdoc Scholarships and Fellowships in Netherlands - Nuffic Scholarship – Netherlands Scholarships for Developing Countries - Grants