PhD Scholarships at University of Southern Queensland - Australia

University Scholarships » International PhD Grants » Academic Scholarships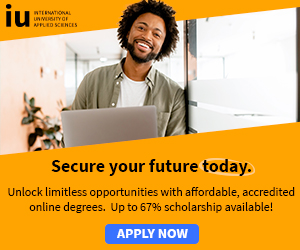 PhD Scholarship:
Stochastic Modelling of Wildlife Populations
- PhD Scholarship in ARC Linkage Project Restoring Fragmented Brigalow Landscapes.
Centre for Remote Sensing and Spatial Information Sciences, The School of Geography Planning and Architecture Based in the Spatial Ecology Group, Centre for Remote Sensing and Spatial Information Science, The University of Queensland and Australian Centre for Sustainable Catchments, University of Southern Queensland, Toowoomba.
Project Aims: This PhD project aims to quantify the impacts of climate change and climate variability for wildlife populations living in fragmented Brigalow landscapes.
The project will assist in formulating recommendations relating to restoration and management of endangered Brigalow ecosystems.
Requirements: Enthusiastic and motivated student with Honours (First Class or 2A) or equivalent in mathematical ecology, ecology or spatial modelling. Solid research and communication skills.
Some knowledge of computer programming and geographic information systems will be helpful.
Citizen or permanent resident of Australia or New Zealand.
Remuneration: Stipend of $25118pa per annum for maximum 3 years, preferably commencing in February.
The grant will support an additional $6,000 per annum research expenses.
Application
Applicants should provide their CV, academic record and an outline of their career interests together with the names and contact details of three academic referees.
Further information may be obtained from Dr Clive McAlpine, telephone (07) 3365-6620 or email c.mcalpine@uq.edu.au
Send applications to:
Dr Clive McAlpine
Centre for Remote Sensing and Spatial Information Sciences School of Geography, Planning and Architecture
The University of Queensland
Brisbane 4072 Australia

Reference Number: 3015061
More; For more: University Scholarships » International PhD Grants » Academic Scholarships