PhD Research Scholarship in e-Business/Web Service Application

International Scholarships » PhD Funds » University Scholarships for Students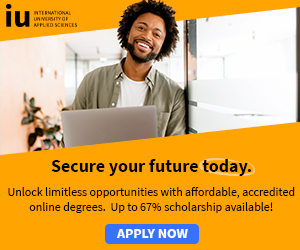 Informatics Group, Business School
Collaborative research project between MPP Global and the University of Bolton
Fixed term scholarship: 3 years
Bursary: Up to £1400 net per month (*Tax free bursary)
Fee: Fees fully paid/waived by the University
International students (residing in UK) are also eligible to apply
A graduate is sought to work on a Web/Mobile services research project to develop a MPP-Specific Service Oriented Architecture.
The project aims to develop standards and best practices by studying current web application development processes and methodologies at MPP and incorporate state-of-the- art practices in the Web Applications domain.
The project is a collaborative research effort between the Business Informatics Group in the Business school at the University of Bolton and MPP Global Solutions.
MPP Global is a leading provider of web, mobile and eCommerce technology services to several customer segments.
The company offers solutions with a range of products and applications that transform and drive the web and mobile commerce.
The core expertise of MPP encompasses Web, SMS, Mobile Internet, Micropayment and Macropayment Commerce Solutions. Within a short span of time, the company has gained multiple blue-chip customers which include SKY, BBC and Universal Music.
The project entails a 4 days-per-week work placement at MPP which involves analysing, developing and improving the Web application development and deployment methodologies.
The research student will also attend 1 day per week at the University for updating subject specific knowledge and research skills.
The successful candidate will be expected to register and complete a PhD within the fixed term scholarship.
Job specifications: Qualifications and experience
A minimum of one year web programming experience in ASP.Net, C# and VB.Net is absolutely essential for this role.
Applicants should also have an understanding of XML, Web Services and SOAP.
Experience in SQL Server Database and UML is desirable.
The applicant must hold a minimum 2:1 Bachelor's or Master's degree in project related subject areas such as Computing, Information Technology or e-Business
The applicant must have sound communication skills and be able to interact effectively with various stakeholders in the project including the core customers and business partners of MPP Global Solutions.
The applicant must be a self-motivated and task driven individual.
These qualities are essential as the proposed project involves accomplishment of operational tasks at MPP Global Solutions and PhD research activities.
Experience in developing web services, eCommerce or mobile commerce applications is desirable.
To apply, please send your full CV or resume with the title and reference number of the position to: research.big [at] bolton.ac.uk
Please note that programming experience is a core pre-requisite for the role.
Due to a high number of applications it is difficult to reply each of the candidates.
If you have not received a response within 2 weeks of the closing date, please assume that your application has not been successful.
For more scholarship information and application details, see: PhD Research Scholarship in e-Business/Web Service Application

More: International Scholarships » PhD Funds » University Scholarships for Students