PhD Fellowship in Food Economics with Focus on Obesity Prevention, University of Copenhagen, Denmark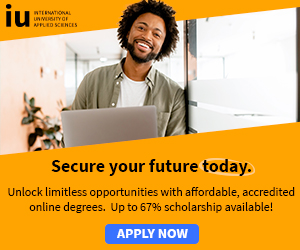 Institute of Food and Resource Economics at Faculty of Life Sciences, University of Copenhagen, wishes to appoint a Ph.D. fellow in Food Economics with focus on Obesity Prevention from September 1st, (or as soon as possible thereafter) for three years.
The appointee should have qualifications within the following areas:
Good analytical skills
Microeconomics
Econometric methods
Multidisciplinary research cooperation

Within the general framework of the project there are rich opportunities to define the Ph.D. project to fit the individual interests of the applicants.

Qualification requirements

In connection with the appointment to the post special importance will be attached to the applicant having the professional and personal qualifications stated below:
Passed Master's degree in relation to the above subject area(s)
The Ph.D. fellow is also required to have research potential, to be enterprising and to possess good interpersonal skills.

For further information about the post, please contact Senior Research Fellow Jørgen Dejgaard Jensen on Tel: (+45) 3533 6859, E-mail: jorgen[at]foi.dk.

General questions regarding Ph.D. programmes should be directed to Course Administration c/o Special Advisor Michael Cleve Hansen, Tel: + 45 3533 2056 or Head Clerk Lillian Zeuthen Bjørnseth on Tel: +45 3533 2172.

Each application must include the following appendices marked with the stated appendix numbers:
Appendix 1: curriculum vitae with documentation of education.
Appendix 2: material required for expert assessment.

The application marked 625-60 should be sent to:

Institute of Food and Resource Economics,
Rolighedsvej 25, DK-1958 Frederiksberg C,
Denmark It must be received no later than August 10th at 12.00.

Applications received after the closing date for applications will not be considered.

Further information on; PhD Fellowship in Food Economics with Focus on Obesity Prevention>