Petroleum Engineering Scholarship

International Scholarships » University Grants » Academic Funding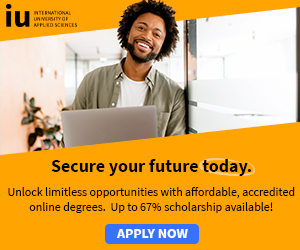 Institute of Petroleum Engineering
Heriot Watt University - Scotland
The Intelligent Well systems Technology group is looking for a PhD student to work in the area of modelling and evaluation of advanced downhole hardware used in hydrocarbon production.
The studentship is available to UK/EU/Overseas candidates. It includes fees and an appropriate stipend.
The Institute is committed to equality of opportunity.
The successful candidate will be involved in development of software tools for optimising the operation of downhole equipment.
This will be done through assessing efficiency of various optimization algorithms with respect to problem of optimal settings for interval control valves and fine tuning of the best algorithms.
The group is funded by a number of Upstream Oil Industry operating and service companies.
They evaluate the progress of the work via regular meetings held in Edinburgh at four monthly intervals. Applicants will typically already be in possession of a MSc. degree in Mathematics or Physics with an outstanding academic or research record.
Familiarity with the MATLAB and/or Simulink computing environments, knowledge of Artificial Intelligence will be an advantage, as will be previous practical experience in the optimization of industrial processes.
A Petroleum Engineering background will also be useful, but is not essential since suitable training course can be provided as required.
To apply please send CV, academic records and a completed application form to Ms Anne Mathers anne.mathers [at] pet.hw.ac.uk.
All other enquires should be sent to Dr. David Davies david.davies [at] pet.hw.ac.uk.
Closing Date for Applications: 15th December
Start Date: As soon as possible
Follow the links below for more details and application contacts.
Also see; Petroleum Engineering Scholarship

More; International Scholarships » University Grants » Academic Funding