Oxford Leadership Courses - UK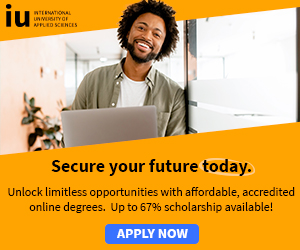 Free Scholarship + Free Tablet! - Every Registered Student Receives a Free Scholarship and Tablet!*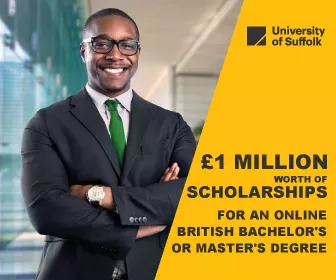 Scholarship / Financial aid:
40 fees consisting in £1640 each
Date: 1 August to 13 August
Deadline: 31st March
Open to: students aged 16-18
The Oxford Leadership Courses are designed for bright, ambitious, internationally-minded students aged 16-18 who wish to expand their horizons, develop their leadership potential and make a difference in a rapidly changing world.
Our intensive two week programmes are based on the latest insights from educational psychology and cutting-edge ideas in leadership training. You can choose either Business and Leadership or Politics and Leadership.
Through a variety of lectures, seminars, case-studies, project work, and hands-on activities, a team of highly qualified teachers and visiting speakers will expose you to new and challenging ideas in your chosen area that will stimulate your interest, sharpen your focus and help take you to a new level of understanding.
Our innovative approach to learning will also help you to develop a number of important life-skills that will be invaluable to you at university and in your future career:
1. Critical thinking skills: you will be encouraged to question your assumptions, support your views with evidence and think outside the box.
2. Communications skills:
you will be taught key strategies that will enable you to speak with poise and confidence in a variety of contexts.
3. Leadership skills: you will participate in a variety of practical exercises and review activities that will help you to come to a realistic assessment of your strengths and weaknesses.
During the course, you will be mixing with bright, ambitious and like-minded students from many different countries, and this will give you the opportunity to make new international friends and contacts.
The course takes place in Oxford, England, home to one of the most prestigious universities in the world.
The language of instruction is English, and you will need to be comfortable working in an English language environment.
For more information on
Scholarships for African Students
»
Undergraduate Scholarships
»
African Women Scholarships & Grants
»
Developing Countries Scholarships
»
Erasmus Mundus Scholarships for Developing Countries
»
Fellowship Programs
»
Funding Grants for NGOs
»
Government Scholarships
»
LLM Scholarships
»
MBA Scholarships
»
PhD and Masters by Research Scholarships
»
Public Health Scholarships - MPH Scholarships
»
Refugees Scholarships
»
Research Grants
»
Scholarships and Grants
Scholarships in Australia » Scholarships in Austria » Scholarships in Belgium » Scholarships in Canada » Scholarships in Germany » Scholarships in Italy » Scholarships in Japan » Scholarships in Korea » Scholarships in Netherlands » Scholarships in UK » Scholarships in USA