Oxford Commonwealth Shared Scholarships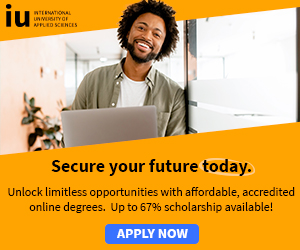 UK Scholarships Grants - Postgraduate Scholarships in United Kingdom for Commonwealth Students
Free Scholarship + Free Tablet! - Every Registered Student Receives a Free Scholarship and Tablet!*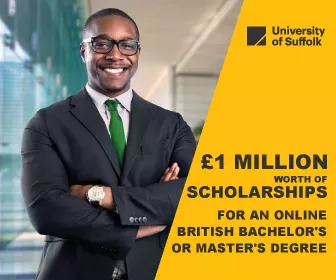 Oxford Commonwealth Shared Scholarships: The Commonwealth Shared Scholarship Scheme is a joint initiative between the UK Department for International Development (DFID) and the University of Oxford to support students from developing Commonwealth countries who would not otherwise be able to study in the United Kingdom.
The Commonwealth Scholarships (Covers 100% university fees & living costs)
Commonwealth Scholarships Application Eligibility Criteria:
Candidates should:
Hold a first degree at either first or upper second class level
Be aware that sponsoring institutions are asked to give priority to candidates under the age of 30 but may give reasons for wishing to make exceptions for older candidates
Have not previously studied for one year or more in a developed country
Not be employed by a government department (at national level) or a parastatal organisation (employees of universities are normally acceptable, however)
Be able to confirm in writing that neither they or their families would otherwise be able to pay for the proposed course of study
Be willing to confirm that they will return to their home country as soon as their period of study is complete
Level of study: Taught Master's courses
You must not be at present living or studying in a developed country and must not have undertaken studies lasting one year or more in a developed country.
You must also be willing to confirm in writing that neither you, nor your family, are able to pay for you to study in the UK (you will be asked to confirm this if you are nominated for the scholarship by Oxford; you do not need to provide confirmation in advance).
You must be willing to return to your home country as soon as your award comes to an end (the Commonwealth Scholarship Commission will only consider requests to extend leave to remain in the UK post-award for those wishing to progress from master's to PhD study and strict conditions will apply).
Scholarships will be awarded on the basis of academic merit.
The awards will cover university and college fees, a grant for living expenses, return air travel to the UK.
For more scholarship information and application, see: Oxford Commonwealth Shared Scholarships
African Scholarships » African Women Scholarships & Grants » Developing Countries Scholarships » Erasmus Mundus Scholarships for Developing Countries » Fellowship Programs » Funding Grants for NGOs » Government Scholarships » LLM Scholarships » MBA Scholarships » PhD and Masters by Research Scholarships » Public Health Scholarships - MPH Scholarships » Refugees Scholarships » Research Grants » Scholarships and Grants
Scholarships for African Students
»
Undergraduate Scholarships
»
African Women Scholarships & Grants
»
Developing Countries Scholarships
»
Erasmus Mundus Scholarships for Developing Countries
»
Fellowship Programs
»
Funding Grants for NGOs
»
Government Scholarships
»
LLM Scholarships
»
MBA Scholarships
»
PhD and Masters by Research Scholarships
»
Public Health Scholarships - MPH Scholarships
»
Refugees Scholarships
»
Research Grants
»
Scholarships and Grants
Scholarships in Australia » Scholarships in Belgium » Scholarships in Canada » Scholarships in Germany » Scholarships in Italy » Scholarships in Japan » Scholarships in Korea » Scholarships in Netherlands » Scholarships in UK » Scholarships in USA