Open Society Initiative for Southern Africa (OSISA) Grants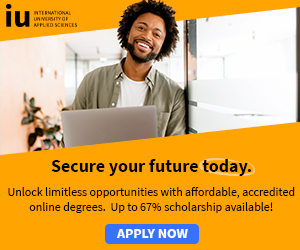 OSISA oversees US$5 million in grants distributed annually in Angola, Botswana, Lesotho, Malawi, Mozambique, Namibia, Swaziland, Zambia and Zimbabwe. Support is offered for projects that are both national and regional.
The programmes broadly focus on education, media, information and communication technology (ICT), human rights and democracy.
Funding principles:
OSISA will provide start-up funds for a project on the explicit understanding that no further support will be granted if, in the course of the first year, an organisation fails to develop a credible plan to sustain itself without further OSISA funding after more than another two years.
OSISA will generally fund projects on the basis of proposals that set forth a credible plan to sustain the initiative without continued OSISA funding after no more than three years.
OSISA may provide funds for projects that, by their nature, would be completed within a three-year period.
OSISA will provide no more than one third of the resources needed by an organisation on condition that the remaining amount needed is obtained from other sources.

In addition to the body of the proposal, all organisations should include the following information as attachments:
covering letter signed by the Chairperson of the board of the organisation or any other executive authority in your organisation;
current activities and financial report or, if they differ, a most recent annual report and audited financial statement;
proof of registration and statutes of your organisation;
list of board members, trustees and staff;
most recent evaluation of your organisation or of a programme related to the proposal.

Contact:

OSISA
12th Floor Braamfontein Centre
23 Jorissen Street (corner Bertha)
Braamfontein 2017
Johannesburg
South Africa
PO Box 678
Wits 2050
Johannesburg
South Africa
Tel: +27 11 403 3414/5/6
Fax: +27 11 403 2708
E-mail: grantproposals[at]osisa.org Deadline: Rolling deadline